Estimated read time: 1-2 minutes
This archived news story is available only for your personal, non-commercial use. Information in the story may be outdated or superseded by additional information. Reading or replaying the story in its archived form does not constitute a republication of the story.
SOUTH JORDAN, Utah (AP) -- A 12-year-old boy shot in the head after he and another boy found a gun has died, authorities said Tuesday.
The boy, whose name has not been released, was cleaning a garage with a 14-year-old friend Monday afternoon when they found a handgun in a car in the garage, said South Jordan Police spokeswoman Jodi Skogg.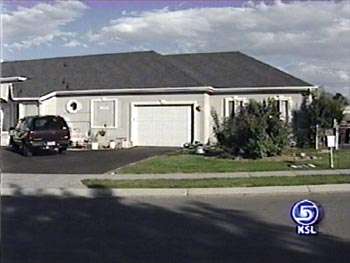 When the older boy handled the gun, it went off, Skogg said.
Police found the boy lying on the garage floor about 4 p.m.
The 12-year-old was taken by helicopter to Primary Children's Hospital, where he was placed on life support. He died at 4 a.m. Tuesday, Skogg said.
Police are conferring with the Salt Lake County District Attorney's office on whether to file charges against the gun owner and the 14-year-old, who police said was the last person to handle the pistol before the shooting.
The owner was not the father of either boy.
Skogg said detectives found a loaded magazine in the pistol but were unsure whether there was a round in the chamber when the older boy picked it up. The gun was fired only once.
At worst, the boy could be charged with manslaughter and the gun owner with negligent endangerment, depending on what prosecutors determine, Skogg said.
"Detectives have to screen charges on what they've seen," she said. Whether charges are filed is "totally up to the district attorney's office. I'm hoping they'll find out today."
Until then, South Jordan police continue to consider the shooting an accident, she said.
Police Chief Dan Peason on Monday said investigators "have absolutely no reason to believe it was anything other than an accidental shooting."
(Copyright 2003 by The Associated Press. All Rights Reserved.)
×
Most recent Utah stories