Estimated read time: 2-3 minutes
This archived news story is available only for your personal, non-commercial use. Information in the story may be outdated or superseded by additional information. Reading or replaying the story in its archived form does not constitute a republication of the story.
Kim Johnson ReportingThe showdown is over between a Magna property owner and Salt Lake County. 76-year old Robert Starkweather and his family were facing eviction, and the very real possibility of having their home bulldozed out from under them, but yesterday's defiant tone has a taken a conciliatory turn for the better.
The Starkweathers, according to their friends, are peaceful, religious people who believe it is their God-given right to do with their property as they wish. In fact they deeded their property, which Salt Lake County condemned, to God.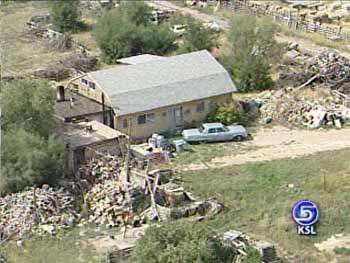 Yesterday the Starkweathers believed God would protect their property and today that protection came in the form of an attorney named Mike Martinez. Martinez and Kitty K. Burton, a friend of the Starkweathers, visited the elderly couple this morning.
An hour and a half later they returned with news that the Starkweathers and the county had agreed to have an intermediary--the AFLCIO. Today the union sent electricians and plumbers to assess problems and determine needed repairs.
Mike Martinez, Attorney: "The county also is going to help them bring their house up to standards with grants so the Starkweathers, because of their limited means, won't have to repay that money."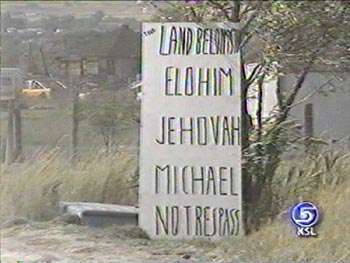 Interestingly, the county had once offered grant money to help the Starkweathers repair their septic tank, but they were kicked off the property. Martinez says his elderly clients distrust the Government.
Mike Martinez, Attorney: "Because a lawsuit was filed last April by the county, the Starkweathers felt under siege because they didn't understand what was going on."
Martinez says he's confident they understand the issues now and that they have to by law bring their home and property up to code or leave. Burton is organizing volunteers to help do that.
Kitty K. Burton, Friend: "We've got boy scout groups who are willing to come out here, cut and stack, do everything according to Hoyle, so to speak, and make everybody happy."
The county will continue to clean debris around the property. Workers will even help volunteers stack their wood and it looks for now like this showdown is over.
×
Most recent Utah stories