Estimated read time: 2-3 minutes
This archived news story is available only for your personal, non-commercial use. Information in the story may be outdated or superseded by additional information. Reading or replaying the story in its archived form does not constitute a republication of the story.
Kim Johnson ReportingThe local dance community is all a buzz about who's on the cover of this month's issue of "Dance Magazine". It happens to be one of the dynamic duo that founded Salt Lake City's Ririe-Woodbury Modern Dance Company.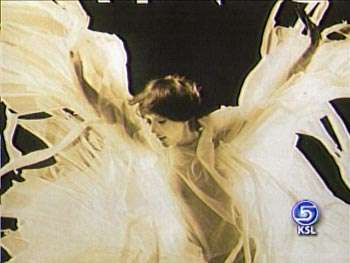 This is tantamount to a local rock band getting on the cover of Rolling Stone magazine.
Shirley Ririe, Co-founder Ririe-Woodbury Dance Company: "Big! I can't believe this happened. I mean here I am ready for the grave and I'm a cover girl. It's the most exciting thing that's happened to us."
And its unprecedented publicity for Ririe-Woodbury, the dance troupe chosen to perform seven works of Alwin Nicholais.
Joan Woodbury, Co-founder Ririe-Woodbury Dance Co.: "He had a vision that no other dance artist in this century has had."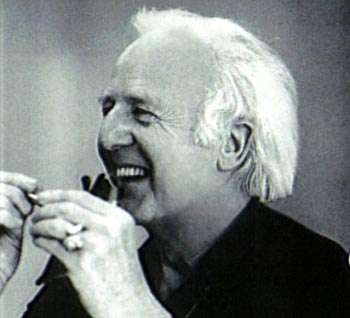 Nikolais died ten years ago, but during his 50-year career he ushered modern dance into the new age of multimedia
Alberto studied with Nikolais for years...and has reconstructed his mentor's works for Ririe Woodbury.
Alberto: "He had a much broader idea of what dance was all about, so he brought in all these different elements, lights, music, props."
Dance aficionados from all over the country are flying into Salt Lake to see this visual tribute called "celebration tour." Friends say Salt Lake was like Nikolais' second home. His friendship with Joanne and Shirley began in 1949. They collaborated on projects and taught classes together. It was here Nikolais refined his technique.
Murray Louis says when he decided to take his friend's works to the stage again, he knew whom to call.
Murray Louis, Director of Tour: "They understood exactly where I was coming from, exactly where Nick was coming from; and it was a natural, the only company I could have possibly done this with."
Joan says she's thrilled to do this for her pioneering friend.
Joan Woodbury: "It's like having a mentor all my life and finally being able to give something back to him."
"Celebration Tour" opens tonight at 7:30 at the Rose Wagner Theater. The show is already sold out in Paris, even though it won't be performed there until February.
×