Estimated read time: 2-3 minutes
This archived news story is available only for your personal, non-commercial use. Information in the story may be outdated or superseded by additional information. Reading or replaying the story in its archived form does not constitute a republication of the story.
SALT LAKE CITY -- A group of Utah runners gives the term "running for your life" new meaning. They proudly wear shirts that say "Cancer Can't Stop Us," and after witnessing what they went through to complete the City Creek Cold Turkey run on Thanksgiving morning, we couldn't agree more.
There is something great to be said about anyone who runs a race. It takes training, dedication and willpower.
For this group, however, it takes quite a bit more.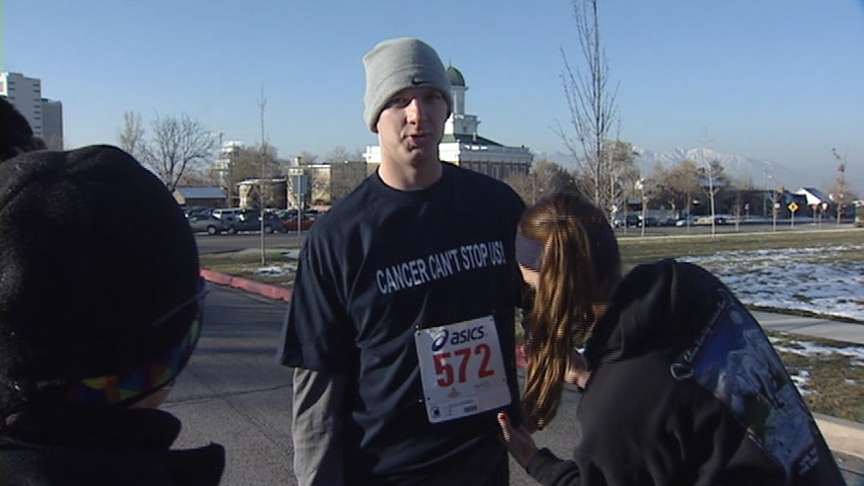 "If not now, when?" says runner Dov Siporin. "If not when things are rough, if not when you're not feeling great, when is the time when you're going to do it?"
They call themselves "Team Tumor." They are cancer patients -- many still undergoing radiation and chemotherapy while they run.
At the Cold Turkey race, they had seven participants -- two battling colon cancer, one with brain cancer, two with breast cancer, one with skin cancer and 10-year-old Remy, who is fighting Ewing Sarcoma.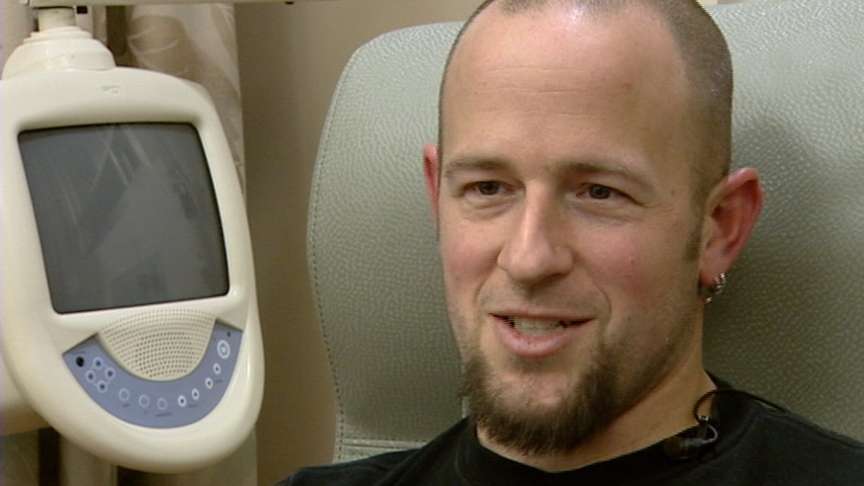 Siporin is a team captain of sorts. He has stage 4 colon cancer and has had seven surgeries. He's now missing half his liver and a portion of his colon.
Last year he ran the grueling Wasatch Back Relay while hooked up to his medication, shortly after surgery. He's also run a full marathon since he was diagnosed.
"This is one way that I could say, basically, 'screw you cancer,'" Siporin says. "I'm not going to let you take over my whole life."
After his first race, he recruited another colon cancer patient -- Suzanne Harsha-Arevelo. Her condition is terminal.
Soon, more patients joined -- and they ran Wasatch Back again this year. Some of the members believe running has healing powers.
"They told me I had 18 to 24 months to live, and it will be 24 months in January, and yet I've been negative for over a year, which is highly unusual," Harsha-Arevalo says.
They can't run the whole race. Some can't run at all. The cramping and pain is just too much. But they always keep going.
"Just to finish it is an accomplishment for any of us," Harsha-Arevalo said.
Slowly, a few members started to trickle toward the finish line -- but the team captain and four others were missing. They were struggling back on the course. "You feel like you have to throw up a lot, and it doesn't stop," Siporin says.
They say when the chemo cramping sets in, it's simply a battle of will.
After all the other racers had finished and organizers were tearing down, Team Tumor finally came trotting toward the finish line. They say this never was a race for winning, it was a race for finishing.
"None of us know how long we have," Siporin says. "It's just sort of what we do with the time that we have."
For more information on Team Tumor, you can email them at teamtumor@gmail.com.
E-mail: jstagg@ksl.com
×
Most recent Utah stories