Estimated read time: Less than a minute
This archived news story is available only for your personal, non-commercial use. Information in the story may be outdated or superseded by additional information. Reading or replaying the story in its archived form does not constitute a republication of the story.
(Salt Lake City-AP) -- Salt Lake City police say a stabbing from over the weekend was a drug-deal gone bad.
Police arrested 37-year old Ernie Marquez last night in the stabbing death of a man Saturday.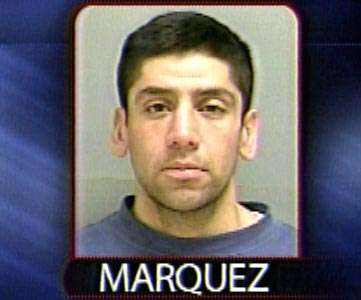 A customer at a coin-operated laundry facility found the man bleeding on the sidewalk. The customer called nine-one-one and administered C-P-R until the ambulance arrived.
The victim died at the hospital.
Police say the man had NO identification on him. Officers followed a trail of blood to Marquez' residence, where they believe the victim was stabbed.
Marquez was arrested based on evidence at the scene and after police questioned him. Police say the victim went to the apartment to sell Marquez drugs, and Marquez robbed and stabbed him.
(Copyright 2003 by The Associated Press. All Rights Reserved.)
×
Most recent Utah stories