Estimated read time: 2-3 minutes
This archived news story is available only for your personal, non-commercial use. Information in the story may be outdated or superseded by additional information. Reading or replaying the story in its archived form does not constitute a republication of the story.
Alex Cabrero Reporting"With as many emergency personnel that there was, it was extremely apparent, very quickly, that it was a horrendous tragedy."
The family of an LDS bishop was killed in an accident late last night. Saturday, an entire community was at a loss for words. A prayer service took place Saturday night the LDS church near 20th East and Stratford Avenue.
The bishop and his son are still in the hospital, but his other son, his daughter, and his wife, who was nearly five months pregnant, were killed.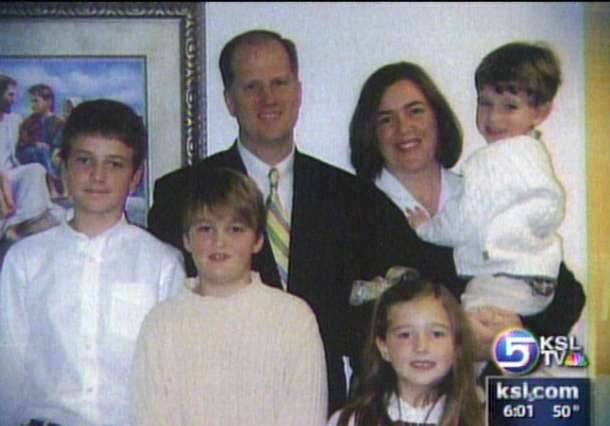 Police say the 17-year-old man who slammed into their vehicle was arrested on suspicion of alcohol.
Christopher Williams is a bishop at the LDS church near 20th East and Stratford Avenue in Salt Lake City. Less than 100 yards away is where his life changed forever. Police say a teenager smashed into their car as they were coming home from a basketball game last night. That teenager then ran, leaving them behind.
Bryan Larsen: "Not sure why it happened to that family."
In the time it takes to cover your eyes with your hands, four people were killed in an accident many still can't believe.
Bryan Larsen, Family Friend: "Absolute devastation. I'm still in shock. I can't believe it."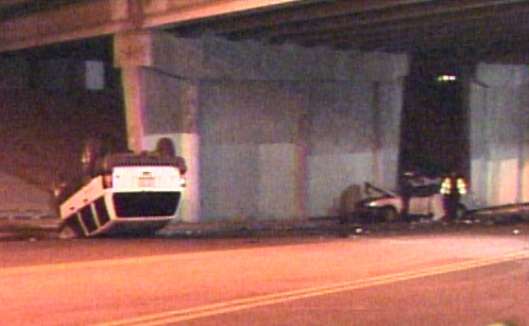 Inside the mangled car was Christopher Williams, who is a local LDS bishop, his pregnant wife Michelle, and three of his four children. Of the six, including the unborn baby, only Christopher and his six-year old son Sam made it out alive. His wife Michelle, 11-year-old son Ben, and nine-year-old daughter Anna were killed. 14-year-old Michael was at a friend's house.
Justin Bell: "Words can't do what I feel about them, what the neighborhood feels about them."
Police say the 17-year-old teenager who hit them, then got out of his car and ran, but they found him a short time later, laying in the front yard of a house.
Lt. Melody Gray, Salt Lake City Police Dept.: "Presently under arrest for suspicion of driving under the influence of alcohol."
The man who lives at the house where the teen was found didn't want to be identified, but agrees the teen, who he says he doesn't know, didn't look like he was all there.
Homeowner: "Really drunk, he was just laying. The cop had his knee in his back for awhile, and the ambulance came."
Now neighbors and family friends are left wondering why, why, if proven true, would someone choose to drink and drive.
Justin Bell: "We need to do something. I don't know what that is, but it's just too devastating, too painful to too many, to not make some changes somehow."
Christopher Williams and his six-year-old son Sam are still at the hospital, but police told me they should be OK, physically. Emotionally they might never heal.
×
Most recent Utah stories