Estimated read time: 2-3 minutes
This archived news story is available only for your personal, non-commercial use. Information in the story may be outdated or superseded by additional information. Reading or replaying the story in its archived form does not constitute a republication of the story.
John Daley ReportingAs the Olympic bribery trial of Tom Welch and Dave Johnson got underway today, a preview of sorts emerged. Witness lists released in court reveal the strategies of both sides and promise to answer lingering mysteries about a number of outstanding issues.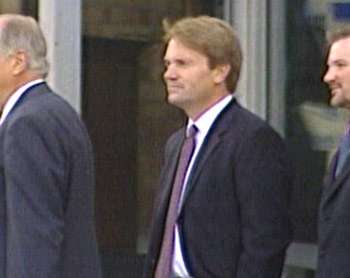 The witness list released today provides a bit of a road map. One thing is clear, prosecutors want to use the so-called "Ethics Report" to help explain their case. The defense team will clearly try to discredit that report.
Federal prosecutors say the defendants broke the law in 15 different ways. But Welch and Johnson seem upbeat the first day of what could be a grueling trial.
Tom Welch, Former SLOC President: "This is a case that never should have come about. It's ill-conceived, and I think the jury will readily see that."
Johnson explains one reason why Utahns should care about the case almost five years after the scandal broke.
Dave Johnson, Former SLOC Vice-President: "I think people in Utah have always wanted to have the truth told to them by their politicians."
Unveiled in the courtroom were more than 80 possible witnesses including a who's who of the powerful people in Utah and the Olympics.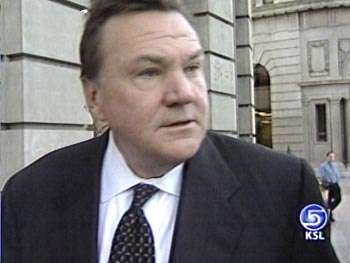 The defense list includes the defendants, Atlanta Olympic leaders Billy Payne and Andrew Young, Olympic lawyer Kelly Flint, financial officer Gordon Crabtree and board members like Ken Bullock and Brad Olch.
On the prosecution list: Olympic figures Anita DeFrantz, Dick Pound and Dick Schultz, Governor Mike Leavitt, former Utah Olympic leaders Frank Joklik and Spence Eccles, Republican leader Joe Cannon and businessman Jon Huntsman Sr.
Also on the prosecutor's list all five members of the committee which produced the so-called "Ethics Reports." It first pinned blame squarely on Welch and Johnson, but was later criticized as incomplete and slanted, including by Johnson, who said this after federal charges were initially dismissed two years ago.
Dave Johnson, Former SLOC Vice-President, Nov. 2001: "They used to go around saying the ethics committee report was the 'gold standard.' my heavens there are so many holes in that report, it's a joke."
One sign the defense could choose to attack the report's credibility is the third name on the defense team's list; Tom Benson, a clerk at the firm of Ray, Quinney and Nebeker, the Olympic Committee's official lawyers where the Ethics Report revealed two boxes of Olympic documents were inadvertently destroyed the year the scandal broke.
Olympic lawyers have long maintained there was nothing sinister about those destroyed documents. It was a mistake and nothing important was destroyed. Tonight we were unable to reach Tom Benson, that clerk from Ray, Quinney and Nebeker.
×
Most recent Utah stories