Estimated read time: Less than a minute
This archived news story is available only for your personal, non-commercial use. Information in the story may be outdated or superseded by additional information. Reading or replaying the story in its archived form does not constitute a republication of the story.
(KSL News) A Salt Lake City toddler is hailed a hero this morning for helping to save her family from a burning house.
A mother and her four children were in the house at 1311 W. 400 South last night when a fire apparently broke out in one of the back bedrooms.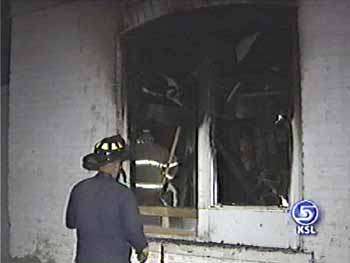 The mother was in the front with two of the children, and an 18-month-old and a four-month-old baby were in the back.
At about 8:00 the little 18-month-old came out from the back room and started tugging on her mom, trying to get her attention.
Scott Frietag/ Salt Lake City Fire Dept.: "The little 18-month old was very persistent. Eventually the mother smelled smoke and went to the back room. She found the bedroom was engulfed in flames."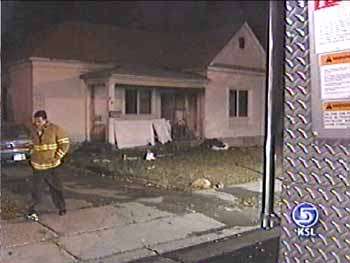 The mother had just a few moments to grab the baby and get the other children out of the house. Luckily no one was hurt.
The mother says she never heard a smoke alarm go off.
Damages are estimated at about $30,000.
The cause is now under investigation.
×
Most recent Utah stories