Estimated read time: 2-3 minutes
This archived news story is available only for your personal, non-commercial use. Information in the story may be outdated or superseded by additional information. Reading or replaying the story in its archived form does not constitute a republication of the story.
Carole Mikita ReportingThe late Allan Houser is considered an American master artist. His stunning sculptures came to Salt Lake as part of the Cultural Olympiad and some of them remain on the grounds of the City and County Building.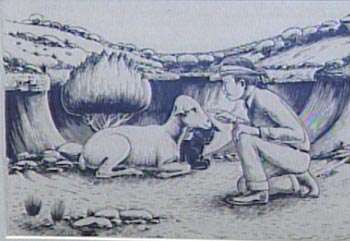 His sculptures are familiar to millions the world over, impressive creations of Native Americans. As part of the 2002 Winter Olympics his works were statements of power and beauty in downtown Salt Lake City, but he and his artwork have Utah connections.
In 1985 Allan Houser, who is a friend of Robert Redford, came for the dedication of the Rehearsal Hall at Sundance. He left at that time, a memory of that experience--the sculpture called 'Prayer Song'. This monumental bronze has become an icon for many who visit Sundance.
However, Houser worked in many mediums and influenced a group of Utah students early in his career.
Raymond T. Grant, Sundance Exec. Dir.: "Allan houser, in the early 50s and 1960s, spent 11 years at the Indian school in Brigham City and these works are book illustrations that he used art as a wonderful method of teaching."
These drawings, Houser hoped, would make sure the young people would not lose a sense of their own culture and traditions--a sense of connection to the land and animals.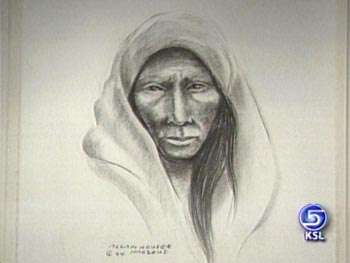 Ray Grant: Sundance Exec. Dir.: "His own heritage traces its lineage to Geronimo and in this case, it's a battle scene and it's hard to deny that there's a lot of horror in that illustration there. But there's still a pride, yet a recognition of how tortured that path was for Native Americans."
Houser achieved in his lifetime 'master artist status'. Experts agree he has portrayed his people as noble and left a legacy of beauty for generations.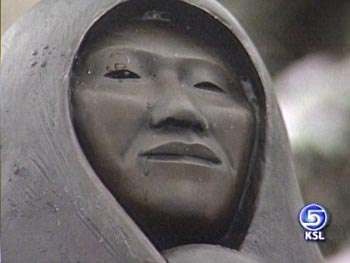 The Allan Houser exhibit opens at Sundance tomorrow and will be at the Screening Room Gallery through mid-January.
×
Most recent Utah stories