Estimated read time: 2-3 minutes
This archived news story is available only for your personal, non-commercial use. Information in the story may be outdated or superseded by additional information. Reading or replaying the story in its archived form does not constitute a republication of the story.
Sam Penrod reporting Several suspects are in jail today, after they were arrested in a drug bust over the weekend.
And one of those suspects is especially unlucky, after meeting to buy drugs from someone he talked to on the phone who turned out to be a policeman.
A parking lot is where one of the arrests were made early Sunday morning, overall police arrested five people who they say were involved in illegal drugs.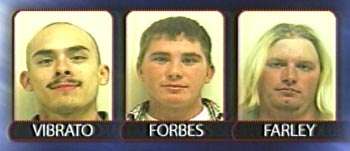 Police arrested 21- year old Neal Vibrato of Salt Lake, on the most serious charges of possession of cocaine with intent to distribute.
Also arrested was 22- year old Seth Farley and 19- year old Jason Forbes both of Orem.
It was at a house in Orem about midnight Saturday when police responded to a party.
They were allowed to come in and search the house and discovered heroin and cocaine inside along with a 45 caliber handgun.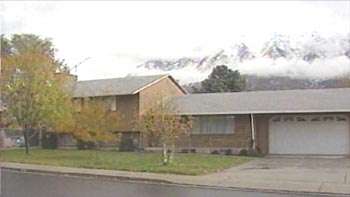 Police made arrests, but as they were processing the suspect's belongings a cell phone rang and a detective answered.
That's when a would be drug buyer got caught.
Lt. Doug Edwards, Orem Dept. Of Public Safety: "IT WAS ANOTHER MAN WHO SAID HIS NAME WAS KLINT AND SAID I WANT TO BUY SOME COCAINE, AN ARRANGEMENT WAS MADE FOR HIM TO MEET WHO HE THOUGHT WAS A DRUG DEALER, UNBEKNOWNST TO HIM IT WAS A POLICE OFFICER."
A meeting was held in this parking lot on the corner of State and Center Street in Orem, which happens to be just across the street from the police station.
That's when 21 year old Klint Backus of Orem was arrested on charges of arranging to purchase a controlled substance in a drug free zone.
And police say they appreciate some good luck once in awhile like in this case, to help get drug trafficking off the city's streets.
×