Estimated read time: 2-3 minutes
This archived news story is available only for your personal, non-commercial use. Information in the story may be outdated or superseded by additional information. Reading or replaying the story in its archived form does not constitute a republication of the story.
Sandra Yi ReportingA serial bank robber has struck again. Police believe the same man is behind more than a dozen robberies since September. Sandy Police hope someone will recognize him and turn him in.
Michelle Burnette: "We definitely want to find him and arrest him before he can hit again."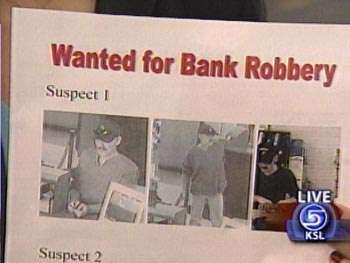 This serial bank bandit, nicknamed 'Slim Jim', has eluded police since September. Authorities believe he's behind a dozen robberies in the Salt Lake Valley. The most recent was yesterday morning at a Sandy Bank One.
Sgt. Michelle Burnette: "A dozen bank robberies is way too many and we need the public's help in catching him."
The suspect was caught on tape several times. Bank tellers, who have seen the man, have similar stories. Collin Franson was behind the counter when the suspect approached a female coworker in October.
Collin Franson, Credit Union Service Center: "He slid her a note saying that he was armed and that he didn't want to hurt anyone."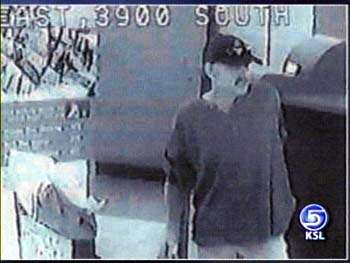 Sgt. Michelle Burnette: "He's very quiet as he comes in. He doesn't draw a lot of attention to himself. He isn't in disguise so people don't immediately think that he's suspicious and he's very quick. He comes in, gets what he wants, and he's back out the door with very little commotion."
She says that may be one reason the suspect has been so difficult to catch.
Sgt. Michelle Burnette: "This is a lot of emotional trauma on the bank employees. It obviously is a great loss of money and this is something that needs to be stopped before anything else happens."
Still, authorities believe like most bank robbers, his luck too, will soon run out.
Sgt. Michelle Burnette: "We're just asking people that as they visit banks, especially in this busy holiday season, to be very curious about what's going on around you. Take notice of people. If someone is leaving a parking lot quickly and you think that's suspicious, write down a license plate."
Sandy Police have released a wanted poster to every bank and credit union in the city. Police are also looking into the possibility that there are two men involved in these bank robberies. If you have any information, you can call Sandy Police.
×
Most recent Utah stories