Estimated read time: Less than a minute
This archived news story is available only for your personal, non-commercial use. Information in the story may be outdated or superseded by additional information. Reading or replaying the story in its archived form does not constitute a republication of the story.
(KSL News) – The post office is bracing for 20-billion cards and letters this holiday season.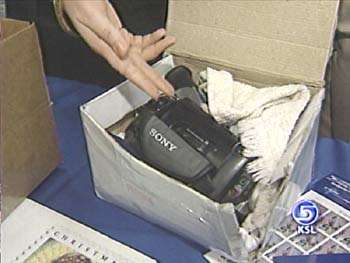 So they want to make sure your packages don't end up like this. They're asking people to try and not re-use boxes. And certainly don't wrap your items in dish towels like this person did.
The mailing experts say spend a few dollars on a new box, and pad the gift in case it shifts inside the box. Leave at least 2-inches on all sides. Stuff that space with packing peanuts, paper, or bubble wrap, so it can absorb the impact of another package.
Thelxi Hauenstein/U.S. Postal Service: "Because we accept packages weighing up to 70 pounds your package must be able to absorb that much weight if the packages shift in transit -- which they do."
If you're mailing within the U.S. the post office says get there by December 15th. After that you'll have to use Priority or Express Mail.
×
Most recent Utah stories