Estimated read time: 2-3 minutes
This archived news story is available only for your personal, non-commercial use. Information in the story may be outdated or superseded by additional information. Reading or replaying the story in its archived form does not constitute a republication of the story.
Sandra Yi ReportingA high school mourns the sudden loss of one of its students. Doctors aren't certain about the cause of her death, but school administrators are taking some precautions so that no other students get sick.
The girl was a sophomore at Judge Memorial Catholic High School. The school's principal says she may have died from viral meningitis, which can be contagious.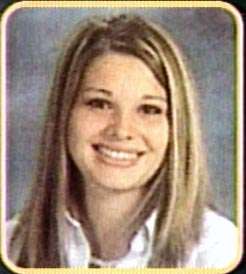 We received some calls from parents concerned about health risks involved with meningitis. But the director of school health told KSL there is no reason to believe any other students are at risk.
15-year old Demi Candelaria died this morning at the hospital. She was taken there at midnight with what appeared to be a very severe case of the flu.
Students leaving school today were devastated and saddened by the news of Demi's sudden death. Many of them carried her picture as they walked out. Her friends say she was well liked. She was a member of the basketball team and spent the weekend in St. George at a basketball camp.
One of her friends told KSL Demi had complained that she had a headache. She was absent from school yesterday.
Aubrey Meyer, Friend: "I loved her so much. There are no words to explain her. She was so great."
Elroy Turnbow, Friend: "She just had a lot going for her. She was smart. She was good at all sports--basketball, soccer. All her friends, everyone loved her."
Health officials are awaiting test results that will confirm the cause of death. But the Salt Lake Valley Health Department tonight is saying the cause could have been meningitis, and if it is, they say it's more likely to be bacterial meningitis and not viral meningitis.
The bacterial form is more serious because left untreated it can cause brain damage and even death.
It could take 48 hours to confirm the cause of death and health officials emphasize that there is no reason to panic.
Meningitis is contagious, but not highly contagious like the flu; and it takes more than casual contact to catch.
So, if tests confirm bacterial meningitis, officials will recommend that anyone who had close contact with Demi see a doctor and get preventative treatment.
×
Most recent Utah stories