Estimated read time: 2-3 minutes
This archived news story is available only for your personal, non-commercial use. Information in the story may be outdated or superseded by additional information. Reading or replaying the story in its archived form does not constitute a republication of the story.
Samantha Hayes ReportingA road widening project forced a long time, disabled resident out of his home in Riverton. The old house was too run down to be moved, so church leaders, community members and UDOT came up with a better solution.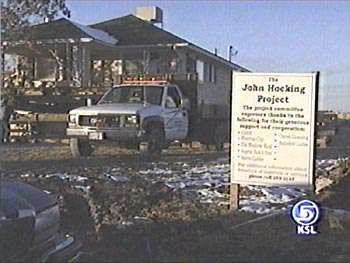 This major project is not quite finished yet. Today the 40 ton home was lifted off its old foundation and on Thursday they'll place it in its new spot, 125 feet back.
John Hocking had no choice but to move after 47 years of living in the same house his parents built. It's in the way of an additional lane for 126th South.
Steve Poulsen, UDOT Project Manager: "No possible way of keeping that other house."
But John Hocking's LDS Ward saw that is was essential to keep him in the community; he no longer has family members and struggles with a disability.
Since his old house couldn't be moved, they found another one just a couple doors down and moved it.
Jordan Christianson, Church Leader: "So we got together with UDOT and we were able to work a swap and that's what we are doing now."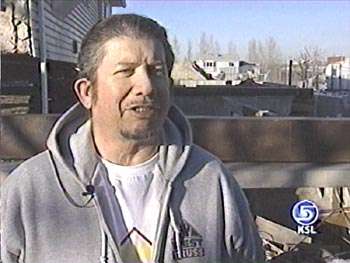 John Hocking: "It's nice inside, better than the one I have."
And its strong enough to withstand the moving process.
David Valgareson, House Mover: "First off we have to knock holes in the foundation. And then replace these steal I-beams underneath. Basically building a trailer system underneath it. And put it on rollers and roll it over off the foundation and then we'll hook it on the truck and back it up and then onto the new foundation."
A move like this costs on average $10,000; people in the community are paying for it.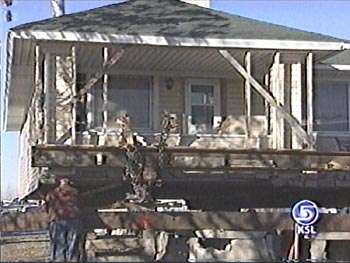 John Hocking: "Thanks to all the people helping me, the ward, Riverton, and all the friends I have."
Church leaders say John should be in this new house by Christmas.
×
Most recent Utah stories