Estimated read time: 2-3 minutes
This archived news story is available only for your personal, non-commercial use. Information in the story may be outdated or superseded by additional information. Reading or replaying the story in its archived form does not constitute a republication of the story.
MURRAY -- A routine traffic stop turns into a whole lot more when the driver of the vehicle took off and then crashed into a garage. What's ironic about the situation is the car actually belonged to the man living in the house where it crashed. Police are still searching for the driver.
Authorities say they have a long history with the man who was behind the wheel, 21-year-old Tevita Fisiitalia. He's been arrested on charges that range from assault to kidnapping.
The reasons they believe he fled Friday were he was driving on a suspended license and drugs.
The damage to the garage of the home near 600 East and 4300 South is just the latest display of criminal behavior by Fisiitalia.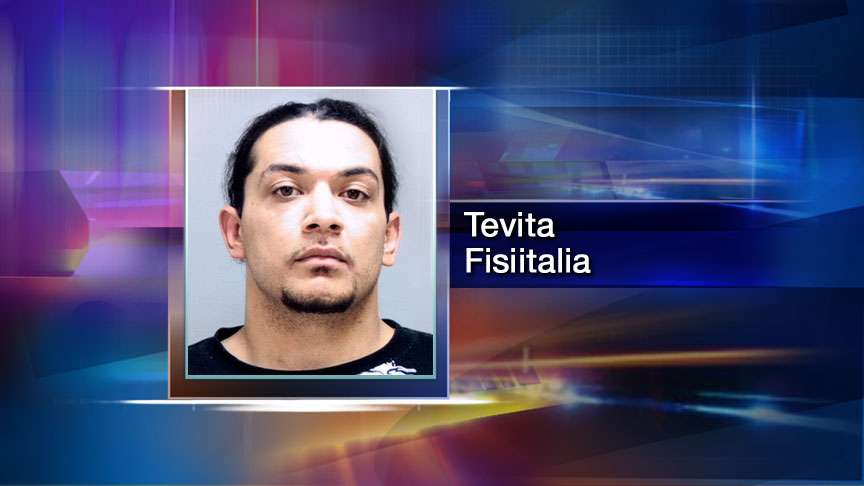 Lt. Don Hutson, with the Salt Lake County Sheriff's Office, said, "He's been arrested for kidnapping, abduction, assaulting a prisoner."
Authorities said Fisiitalia was behind the wheel of a car when a Murray police officer pulled it over around 5:30 a.m.
As the officer was checking his Washington state I.D., he took off down the street and crashed less than 30 seconds later.
Hutson said, "The Murray police officer--as he was standing and calling out the information of the vehicle that had left--he heard a crash."
Neighbor Robert Milano said, "It was pretty loud. It was pretty loud."
At a high rate of speed, Fisiitalia rammed the car into corner of the garage, causing a portion of it to collapse. It woke one of the residents of the home, who authorities said turned out to be the owner of car.
"It was borrowed yesterday and was supposed to be brought back later," Hutson said, "but it was brought back, obviously, with style."
After the crash Fisiitalia took off on foot. He jumped a fence in the backyard of the house and eventually got away.
Deputies said because of his history with them, they do consider him dangerous. They are hoping someone will recognize him and turn him in.
Hutson said, "Obviously if you're this desperate to drive through a house to get away from police, then it's somebody we don't want wondering the streets."
When police find Fisiitalia they say he will face a felony fleeing charge. They also found drug paraphernalia in the car and say he will face drug charges for that.
According to the Salt Lake County Sheriff's Office, in May 2009 Fisiitalia was arrested for a number of charges, including kidnapping and assault for an incident in West Valley City. It had something to do with a pool cue. He spend 57 days in jail, then pleaded down to aggravated assault charges and then bailed out.
On Oct. 5 he was arrested on a DUI warrant but bailed out again. Since then he has been making court appearances and paying fines for those two cases.
------
Story compiled with information from Shara Park and Randall Jeppesen.
×
Photos
Most recent Utah stories