Estimated read time: 2-3 minutes
This archived news story is available only for your personal, non-commercial use. Information in the story may be outdated or superseded by additional information. Reading or replaying the story in its archived form does not constitute a republication of the story.
OGDEN -- The Weber State Wildcats (6-4 Overall, 6-2 Big Sky) know that Saturday's game against the Cal Poly Mustangs is a must win in order to keep their slim playoff chances alive.
"Out of every game this season, this is pretty much the only game that matters now," said senior defensive end Kevin Linehan. "We absolutely have to win this game."
Two Big Sky Conference teams could disrupt the 'Cats playoff push; Montana State and Eastern Washington. If Montana State somehow upsets the number one ranked Montana Grizzlies then both Weber State and Eastern Washington will virtually be eliminated from any playoff discussion.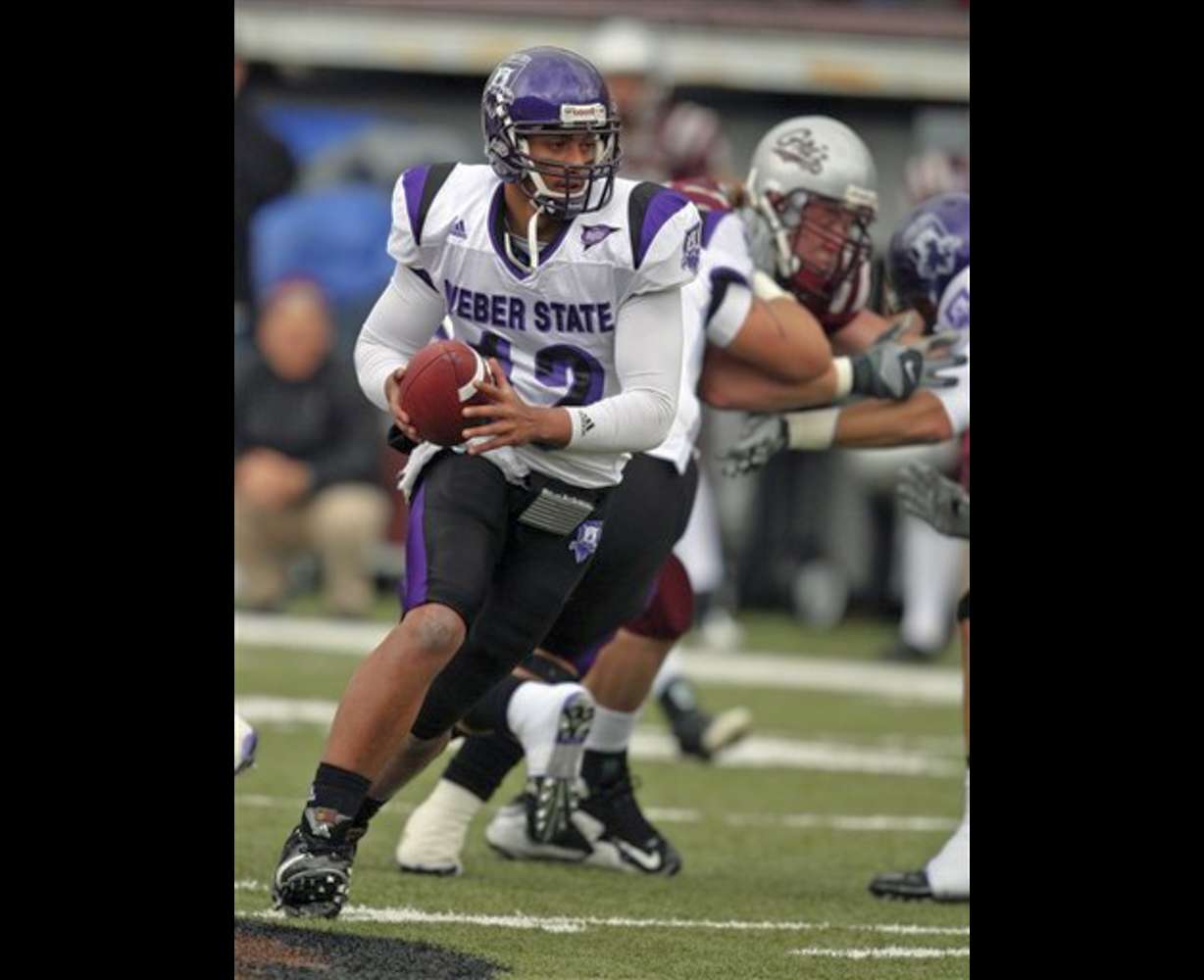 Eastern Washington plays Northern Arizona Saturday and if the Lumberjacks can pull off a victory then that only helps the Wildcats chances.
"We can't worry about what anyone else is doing," said Head Coach Ron McBride. "We have to take care of business on our end Saturday. We finished second in the conference and that usually means a playoff birth, at least it has in the past, so we've done what we can."
Taking care of business Saturday means taking care of the team Weber State beat in the first round of last year's playoffs, the Cal Poly Mustangs. The Mustangs (4-6 Overall, 1-3 Great West) come into Ogden with a 1-1 record against Big Sky Conference teams this season. They beat Sacramento State to open their season and then lost against Montana in October.
Cal Poly is led by quarterback Tony Smith who has thrown for 1,452 yards and 13 touchdowns. His favorite target is 6-foot 3-inch junior wide receiver Dominique Johnson, who has 42 catches for 734 yards and six touchdowns. On defense middle linebacker Marty Mohamed leads the team in total tackles with 85.
Also Saturday, the Weber State Football program will say goodbye to 19 Wildcat seniors. Among the players more than likely playing their final game at Stewart Stadium are wide receiver Tim Toone, running back Trevyn Smith, and punter/kicker Mike Snoy.
"These guys have helped turn our program around," said Coach McBride. "People respect the Weber State Wildcats now. We are a team that they know they are going to have to roll up their sleeves and get their hands dirty in order to beat us."
A couple of Wildcats and even Coach McBride are chasing some milestones this Saturday as well. Running back Trevyn Smith needs just 100 yards to give him a total of 5,000 for his career and just needs 128 rushing yards to give him another 1,000 yard season. Wide receiver Tim Toone needs 11 receptions which would put him at the 200 mark for his career. If the Wildcats can pull out a win, it would be the 120th win of Coach McBride's coaching career; a career that has spanned over 18 seasons.
Kickoff is scheduled for 12:05 p.m. Saturday inside Stewart Stadium.
×
Most recent Utah stories