Estimated read time: 3-4 minutes
This archived news story is available only for your personal, non-commercial use. Information in the story may be outdated or superseded by additional information. Reading or replaying the story in its archived form does not constitute a republication of the story.
CEDAR CITY -- What a difference an opponent makes.
Junior guard Ryan Brimley led all scorers with 16 points in 16 minutes of play as the Southern Utah men's basketball team rolled over the University of the South West 111-51 Thursday night at the Centrum Arena.
"A win always gets you going, it doesn't matter who you play," Brimley said. "We came out and executed and did what we were supposed to do and coach was really happy with our performance. We all competed, it was good to have everyone on the court and give people experience."
Six players, including Brimley, finished the game with double-digit figures in scoring for the Thunderbirds (2-2), none of them played more than 25 minutes in the game and each player on the roster contributed with at least one basket.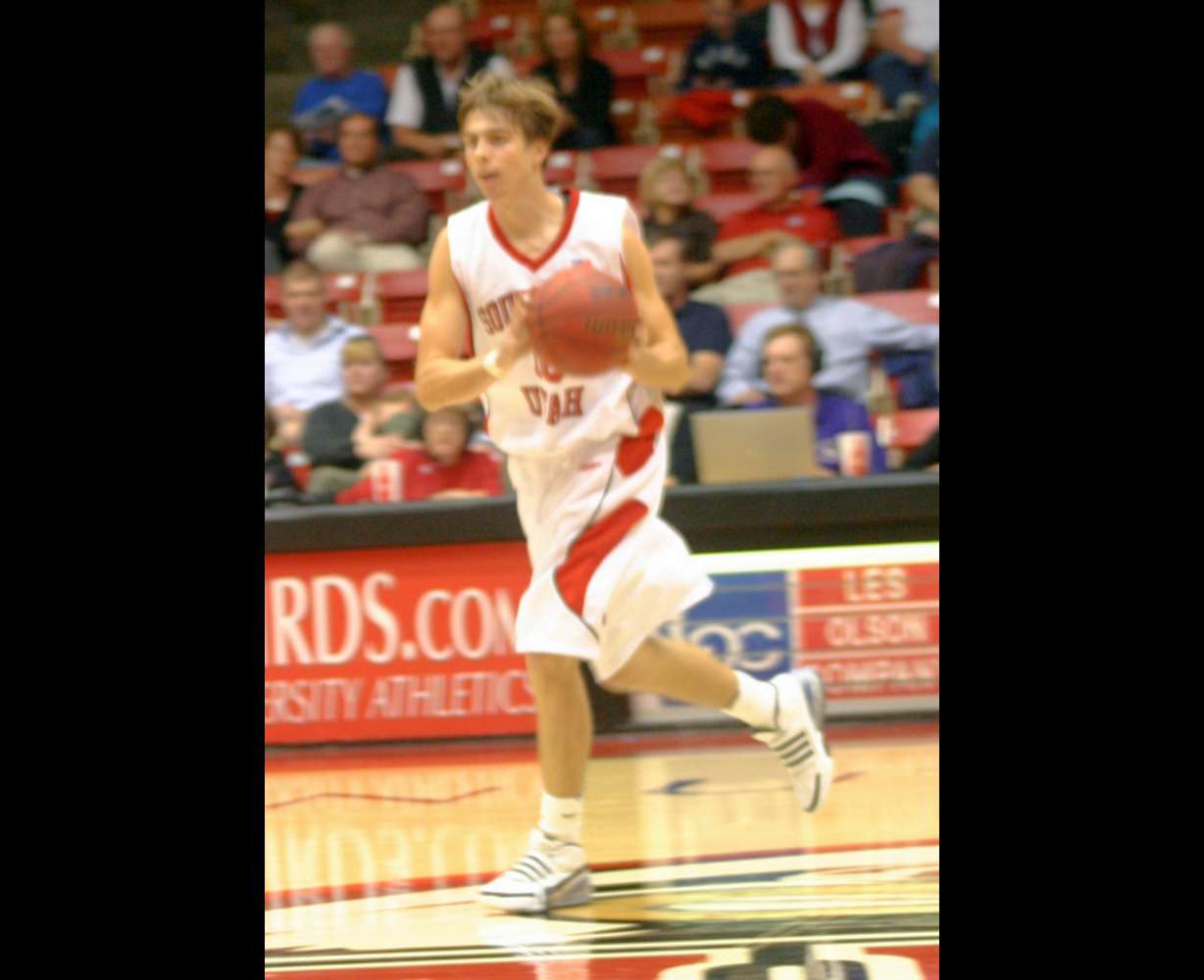 "Every once in awhile, a team needs a game like this," SUU Head Coach Roger Reid said. "The (opposing) team wasn't very good, but here's the thing I was happy about. What we did is we executed throughout the game, throughout the whole game. Everyone came in and still stayed focused and ran the offense and the defense because a game like this can get very individualistic, but we shared the ball."
Brimley, who missed a couple of games in Hawaii with a staph infection, said he was just happy to be on the court.
Sophomore forward Matt Massey scored 14 points and collected five rebounds for the T-Birds, while freshman forward Matt Hodgson, sophomore guard Jake Nielson, freshman guard Jordan Weirick and senior forward Byron Byrd all reached double-digit amounts in scoring for SUU.
The T-Birds shot a blistering 63 percent from the floor in the game and 7-for-18 from 3-point range.
Byrd led all SUU players with a game-high eight rebounds, while freshman guard Damon Heir had eight assists.
"They gave us a lot of open shots and our guys knocked down shots," Massey said. "We're a good shooting team and we got to live up to that."
The T-Birds also outrebounded the Mustangs 54-21 and out-assisted USW 33-7 in the win.
In addition, SUU outscored the Mustangs 28-15 off turnovers, 65-20 in the paint and 21-2 on breakaway baskets. "I don't care who you're playing, if you're on a fast break and you're making good decisions, making the passes," Reid said. "We shared the ball, we shot the ball well, we played good defense, we rebounded well— it wasn't a good team, but still against bad teams you can miss shots."
The T-Birds never trailed at any point in the game and led before the game even started.
During pre-game warm-ups the Mustangs were assessed a technical foul for unsportsmanlike conduct and senior guard Davis Baker made 1-of-2 free throws to give SUU a 1-0 lead before tip-off.
The T-Birds then opened a sizable lead early and went into halftime ahead 45-20.
SUU then outscored USW 66-31 in the second half to win by 60 points.
"We just played three tough games (in Hawaii) and it's been a long trip, so coming home— it was nice have a breather," Reid said.
Junior guard Richie Lewis led the Mustangs with 12 points in the game.
The T-Birds will return to the court on Saturday against Wayland Baptist, which is another NAIA school before returning to the Division-I schedule and hosting Tennessee Tech next week.
"We can't afford to take it easy these two games. We have to get them because come Wednesday we have Tennessee Tech and they're going to be a step up, so we have to keep the foot on the peddle and practice hard," Massey said.
Tip-off against Wayland Baptist is scheduled for 7 p.m. Saturday inside the Centrum Arena.
×
Most recent Utah stories