Estimated read time: 2-3 minutes
This archived news story is available only for your personal, non-commercial use. Information in the story may be outdated or superseded by additional information. Reading or replaying the story in its archived form does not constitute a republication of the story.
Shelley Osterloh ReportingThis storm has created challenges for everyone. Salt Lake City and the Red Cross are asking people to do what they can to take care of each other and clear the way for city crews to do their jobs.
One way residents can help out is to clear snow away from the fire hydrants; if there's a fire you want it to be accessible to fire fighters. You've already heard the pleas from snow plow operators to get cars of the streets so they can plow.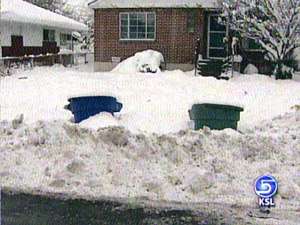 Also, city officials ask you have your cans out by 7am and remove them as soon as they are emptied. Don't leave them on the street overnight, and you'll need three feet of space around cans so they can be emptied.
There will be no garbage pick up on Thursday, New Years day. Thursday's pick-up will be on Friday, Friday's pick up on Saturday.
Mayor Rocky Anderson and the Red Cross are still concerned about the more than 2,000 people without power. They say get to the Sorenson Center Shelter or stay with friends. If you stay home, avoid candles as they are number one cause of house fires. Do not use grills or generators inside because of the danger of carbon monoxide poisoning. And check on neighbors who may need help.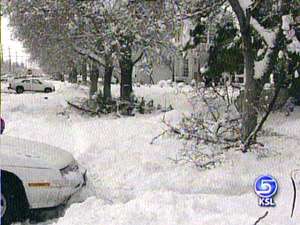 Salt Lake City Mayor Rocky Anderson: "We encourage everyone not to wait until serious problems arise. But to plan ahead and take advantage of the resources that have been made available."
The Red Cross will send transportation to pick you up and take you to shelter if you need it. They are also coordinating emergency home snow removal for the elderly or disabled.
Following are numbers you can call if you have a downed tree, frozen water or are in need of other assistance.
Red Cross: 323-7000
Tree Down: 972-7814
Utility Lines: 1-888-221-7070
Water Frozen: 483-6900
×
Most recent Utah stories