Estimated read time: 2-3 minutes
This archived news story is available only for your personal, non-commercial use. Information in the story may be outdated or superseded by additional information. Reading or replaying the story in its archived form does not constitute a republication of the story.
John Hollenhorst ReportingMost homes and businesses that lost power in the storm have their electricity back now, but 1,600 people are still living without power and frustration is building.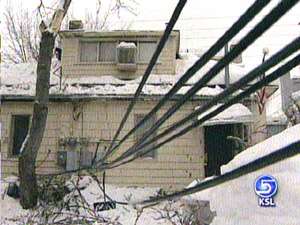 Utah Power says 70,000 homes and businesses lost power, perhaps a quarter of a million people. Most were restored within 24 hours, but about 1,600 homes are still dark.
People are trying to get by. In one backyard they have a campfire to keep warm. Falling tree limbs elsewhere created a trifecta of trouble -- they knocked down electrical wires, phone lines and cable TV.
Jake Sargent, Salt Lake City: "Just everything's going at once. The snow's really just taking its toll."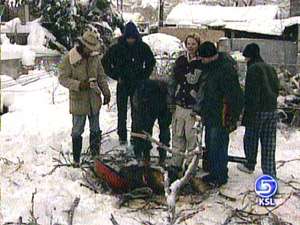 At a Salt Lake apartment complex, residents have run extension cords from one building that has power to another building that doesn't. It's not a recommended practice, but residents say they've repeatedly called the power company.
Armida Cordova, Salt Lake City: "And we called them and they were like 'Ok, blah, blah, blah, blah.' and then they didn't come."
Judi Johansen, C.E.O, PacifiCorp Utah Power: "We certainly are out there doing all we can to get our customers back in service. This is not an instance of equipment failure. This is an instance where Mother Nature has come in and dumped some extremely wet snow on our power grid."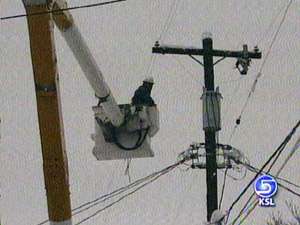 Dozens of power-line repair crews have been working round the clock, including emergency backup crews from other states. The Utah Public Service Commission plans to investigate the storm outages. The Commission criticized Utah Power in the late 1990's for not investing enough money to keep up with growth.
But company officials say that's irrelevant now. Primary equipment worked fine they say. Nearly all problems are at the neighborhood level where snow laden trees drag down power lines.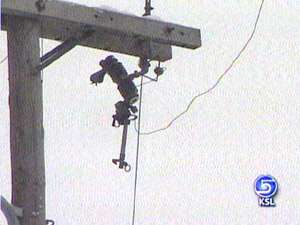 A lot of the people who don't have electricity are more inclined to blame the storm and not Utah Power.
Still four or five days without electricity can test anyone's good will to a utility company.
Others are joining the club tonight, as new outages are being reported thanks to gusty winds and tree branches still loaded with snow.
×
Most recent Utah stories