Estimated read time: 2-3 minutes
This archived news story is available only for your personal, non-commercial use. Information in the story may be outdated or superseded by additional information. Reading or replaying the story in its archived form does not constitute a republication of the story.
Jed Boal ReportingGunfire erupted in an Ogden neighborhood, a robbery suspect is dead and a police officer is in the hospital with a gunshot wound. Roy Police say the suspect stole a car, robbed a convenience store and took off when they spotted him.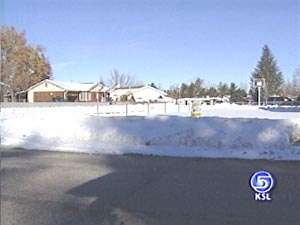 It was a frantic couple of hours for Roy Police last night with the first shooting involving an officer in more than six years. The officer will be okay; the suspect was killed at the scene.
Shortly before nine last night, someone stole an SUV in a Roy neighborhood. Twenty minutes later a man with a gun held up a 7-11 for $8. Three minutes after that, police say a different man robbed the gas station a few blocks away.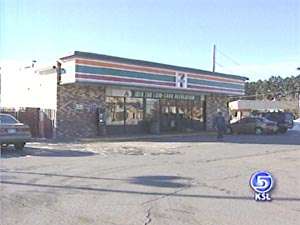 Curt Gaylor was behind the counter with another employee. He says a man with a bandana over his face pointed a gun at him.
Curt Gaylor, Store Clerk: "I got a little shook up. I opened the register and gave him the cash."
He also gave police a good description of the SUV. They spotted it and chased the suspect to Ogden where he slammed into the front of an auto shop and took off on foot.
A half-hour later K-9 units and more officers were still searching. K-9 officer Don Ponton and Officer Adam Madsen were checking a side yard when the suspect fired and hit Ponton in the thigh. The two officers shot back. Roseanna Archibald was inside the house.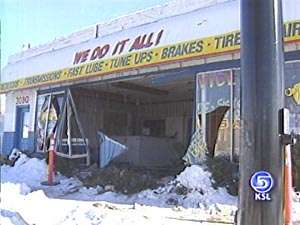 Roseanna Archibald, Witness: "I hear gunshots going off at 10:30 last night and it scared me."
The 31-year-old suspect died. He was on probation for armed robbery and police say he had a long criminal history.
Chief Greg Whinham, Roy Police Department: "An officer is trained to use the force necessary to stop the action toward him."
The officers are on administrative leave; the shooting is under investigation.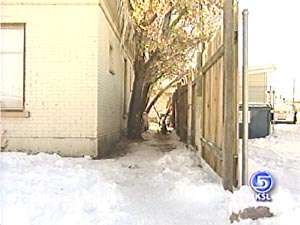 Chief Greg Whinham, Roy Police Department: "It's a good day, because today our officers are all alive and they're with their families and they're going to fully recover."
Police think a different man robbed the 7-11 minutes before. They think there's a strong possibility the two robberies are connected, but they're not certain. Still, there's another robbery suspect out there.
×