Estimated read time: 1-2 minutes
This archived news story is available only for your personal, non-commercial use. Information in the story may be outdated or superseded by additional information. Reading or replaying the story in its archived form does not constitute a republication of the story.
SALT LAKE CITY - The wife of Utah Jazz coach Jerry Sloan will start treatment Friday for a malignant tumor found in her pancreas, Bobbye Sloan said Thursday.
Coach Jerry Sloan said he did not plan to resign, but might miss a game here or there to be with his wife.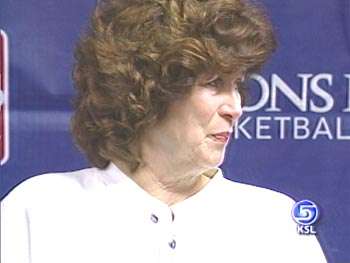 Bobbye Sloan has battled cancer in the past, and has been ill the past few weeks with flu-like symptoms. Jerry Sloan missed Monday's game against Dallas to be with his wife.
"I told him he can't take the fun of those games away from me," Bobbye Sloan said during a hastily arranged news conference Thursday morning at the team's training center. "I have to have something good and positive to look forward to."
Jazz owner Larry Miller said Sloan has the latitude to do what he needs to take care of his family.
"He needs to attend to Bobbye and the family and himself first," Miller said.
Miller also asked the media to give the Sloans privacy as she begins chemotherapy to battle the tumor.
Bobbye Sloan, who grew up with Jerry in southern Illinois, was treated for breast cancer five years ago.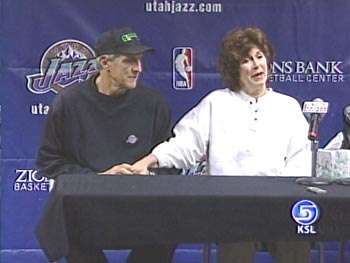 Hired in 1988 by the Jazz, Sloan is in his 16th year with the team. He's the longest tenured head coach with the same team in professional sports, and has the sixth-best winning percentage in NBA history (62.7 percent).
Bobbye Sloan defeated breast cancer in the 1990s and is a beloved figure in the community. The couple didn't hide the battle from the public, which endeared them to fans.
(Copyright 2004 by The Associated Press. All Rights Reserved.)
×
Most recent Utah stories