Estimated read time: 2-3 minutes
This archived news story is available only for your personal, non-commercial use. Information in the story may be outdated or superseded by additional information. Reading or replaying the story in its archived form does not constitute a republication of the story.
Kimberly Houk reportingA broken hydrant leaves firefighters with an out of control house fire and a lot of questions this afternoon.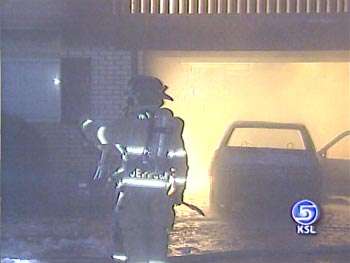 The duplex located at 36th South and 18th West went up in flames early this morning. The fire started in a car that was parked in the garage.
The blaze started with a loud bang, waking up everyone who lived in the duplex.
Sleepy neighbors jumped into action, running outside with containers full of water, trying to help.
Brad Cox/ Witness: "The car was engulfed in flames. We tried putting it out the best we could. It wasn't working."
So they ran to the fire station next door to alert firefighters.
When crews arrived the car and a shed were burning. They got the flames under control with the water supply on their truck.
When the fire truck water began to run out with just a few hotspots left, firefighters tied a hose into nearby hydrant.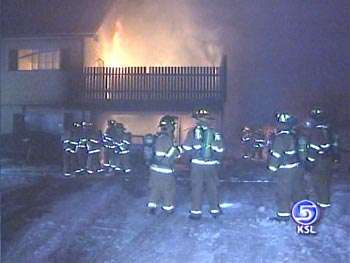 But the hydrant was broken, and the flames took off again up the side of the house.
Firefighters were frustrated for several mintues, as other crews found a hydrant that worked.
Capt. Bob Fitzgerald/ West Valley City Fire Department: "The crew was doing the best job they could to extend the water, because they heard there was a problem with the hydrant. But sometimes you have to use what you have to take care of the problem. But in this case, it wasn't enough."
Fire bosses say because the hydrant is on private land-- in this case an apartment complex -- the property owner is responsible for testing.
They're now investigating why it wasn't working, and who's at fault.
They do know the hydrant was not frozen from the cold weather.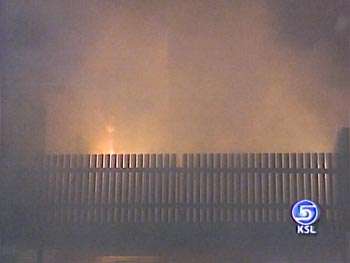 They're also searching for a cause to the fire, and say it is suspicious.
Because of all the damage, two women who live there will now have to search for a new place. They'd moved in just four days ago.
×
Most recent Utah stories