Estimated read time: 2-3 minutes
This archived news story is available only for your personal, non-commercial use. Information in the story may be outdated or superseded by additional information. Reading or replaying the story in its archived form does not constitute a republication of the story.
Sandra Yi ReportingPatty Allen: "We are so grateful to be alive. We are so grateful to be home."
They survived a brutal robbery in Guatemala, but now back home, this Ogden couple is mourning the loss of their cousin who was killed.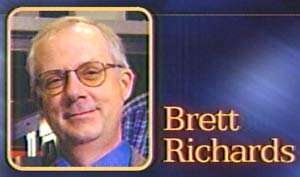 Ed and Patty Allen arrived in Salt Lake City this afternoon. They were on a 'Book of Mormon' tour with 11 other Utahns when their bus was attacked near the southwestern town of Colomba.
A few members of the tour group are expected to arrive at the airport sometime tonight. I was told they were trying to make arrangements to come home this afternoon. Ed and Patty Allen, were the first to make it back from the ill-fated trip. They thought they'd never live to tell about it.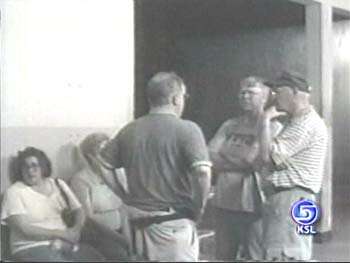 It was a bittersweet homecoming for Patty and Ed Allen. On Wednesday the couple was on a hijacked tour bus in Guatemala. Today they described the horrifying ordeal.
When a pickup truck cut off their bus, the Allens first thought it was the police making an aggressive traffic stop. But moments later they knew something was wrong. Five men were banging on the door and forcing their way inside the bus.
Patty Allen: "They pushed our bus off the road and they all had guns, different kinds of guns and they were very mean. They were, they were yelling. Very, very aggressive."
The bus driver was shot in the foot as he tried to drive away. The men then began beating the tour guide, Joseph Allen. That's when Ed Allen's cousin, Brett Richards, was hit by a bullet fired from outside.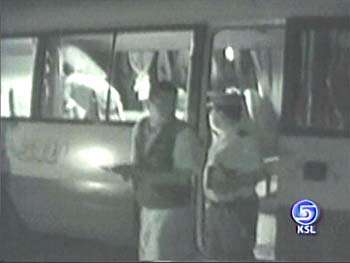 Patty Allen: "Brett Richards got up and tried to help him, and they shot him right here and they killed him. The only thing I remember hearing him say was, 'I've been shot,' and then he fell into his seat next to his wife and collapsed on his wife."
The thieves drove the bus into the jungle, robbed the tourists, then forced them to lay face down in the dirt.
Patty Allen: "We honestly thought at that point in time that we were just going to all be killed."
But the bandits took off. Then, in what Patty calls a miracle, the victims found spare keys to the bus and were able to drive to a nearby town for help.
The Allens say they're grateful to be back home. But tonight, that feeling is overshadowed by the loss of their slain friend and relative.
Ed Allen: "He's just an outstanding person. Very intelligent and wonderful, wonderful friend. It's sickening."
The Richards family is staying in Guatemala tonight and making arrangements to return with Brett Richards' body, possibly tomorrow.
×
Most recent Utah stories