Estimated read time: 2-3 minutes
This archived news story is available only for your personal, non-commercial use. Information in the story may be outdated or superseded by additional information. Reading or replaying the story in its archived form does not constitute a republication of the story.
Sandra Yi ReportingFuneral services were held today for an Ogden man shot and killed in Guatemala last week.
Brett Richards lived all 52 years of his life to the fullest.
Ed Allen, Cousin: "I'm very proud to consider Brett my dear friend."
Richards died Wednesday, while on a 'Mormon Book Tour' with his family, in Guatemala. Former Utah State Senator Ed Allen was on the tour.
Ed Allen: "A thought going through our mind was, 'how many months will it take them to find our bodies?''"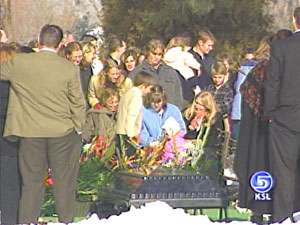 Five armed men attacked and hijacked the tour bus. One of them shot Richards as he tried to help the bus driver, who was hit in the ankle. Today, Richards' wife told relatives she was at peace.
Ed Allen: "And I feel sorry for these people that were screaming and yelling and doing these horrible things to other people because I don't think they'll ever know that kind of peace. I hope they do but I don't know they will ever know that kind of peace I saw in Becky Richards."
Relatives say Richards was a loving family man. They say his greatest accomplishment was raising his five children, but he leaves behind another legacy. Richards left his mark in Ogden. A prominent architect, he helped design some of the city's landmarks, including the dinosaur park museum.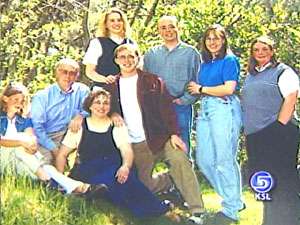 Today, as Richards is laid to rest, relatives say the investigation is on their minds. They believe his death was not in vain. Richards' brother, Reed, a former chief deputy in the Utah Attorney General's Office, has been involved in the investigation. They say, no matter what comes of it, they believe Guatemala is now a safer place for others.
Authorities have focused their search for the suspects on a group of men who have a reputation for highway robberies. Three suspects were caught on tape using one of the tour members' credit cards.
×
Most recent Utah stories