Estimated read time: 2-3 minutes
This archived news story is available only for your personal, non-commercial use. Information in the story may be outdated or superseded by additional information. Reading or replaying the story in its archived form does not constitute a republication of the story.
Kimberly Houk ReportingThis has been the seventh straight day of heavy fog along the Wasatch Front. It's so bad in Utah County that the Alpine School District is keeping kids inside during recess.
It is nothing new to Utahns -- the heavy fog mixed with pollution that health officials are calling smog. It's causing some health concerns for the elderly and the young children, prompting several school districts to keep kids inside.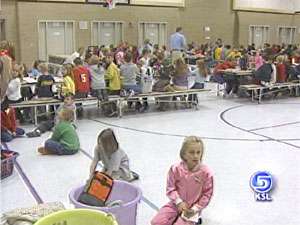 It was loud today in the lunchroom at Deerfield Elementary School in Pleasant Grove. Instead of running around outside, students were inside playing chess, reading, putting together puzzles, or coloring.
Jane Friel, Principal: "Noisy, unorganized chaotic. The kids would much rather be outside."
The Health Department is telling schools to keep kids inside. The low temperatures and poor air quality could pose a health risk.
Friel: "It is necessary. Obviously we don't want the kids to get sick by being outside. And it's very difficult to control the level of activity if kids are allowed to go out."
Officials say it's better for everyone to stay inside. There is a high concentration of air pollution particles trapped in the valley by the inversion. Professor Arden Pope of BYU says breathing these particles causes your lungs to swell.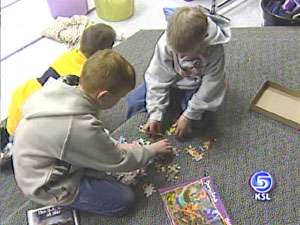 Professor Arden Pope, Brigham Young University: "Basically all of us that breathe it are affected by it. If we are relatively young and healthy and have no other health problems, we probably will not be affected by it on an acute basis."
Pope recently published a study showing the long term effects of air pollution on our health. He says, over time breathing in pollution will accelerate the progression of heart disease.
Pope: "What we'll see is increases in death, increases in hospitalizations, increases in various health endpoints that indicated respiratory or cardiovascular illness."
So until it's clear outside, students will continue to stay inside. Both the Provo and Nebo School Districts are leaving it up to the principals to decide if kids should go outside. And there are a few schools in Salt Lake County that are keeping kids inside, but most of the schools here are still letting kids go out for recess.
×
Most recent Utah stories