Estimated read time: 2-3 minutes
This archived news story is available only for your personal, non-commercial use. Information in the story may be outdated or superseded by additional information. Reading or replaying the story in its archived form does not constitute a republication of the story.
Kim Johnson ReportingThe daily dread over the daily bread -- a lot of us wait until the last moment to wonder, what to fix for dinner? If you're starved for time, and need an alternative to take-out, a couple of Park City Mom's might have it.
It's a whole new culinary concept. At My Girlfriend's Kitchen you pay a fee to make dinner; then you assemble ingredients that have already been sliced and diced. All you have to do is put the meal in a freezer-proof container.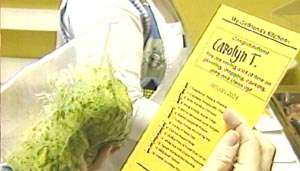 There are 14 stations for twelve people. No planning, shopping, chopping, and no clean up.
Michelle Coleman, Patron: "My kids love it. It frees up my time. I'm all ready for dinner."
One patron likes the idea so much she's considering letting her personal chef go.
Carolyn Trinkle, Patron: "This does everything that does, but it's cheaper. And I actually feel like I did some cooking."
Most patrons walk out of the kitchen with twelve dinners in under two hours.
A couple of Park City Moms conceived the kitchen idea. One of them liked to cook, and the other definitely did not.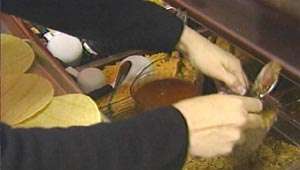 Marcia Hales, Cofounder, My Girlfriend's Kitchen: "Jen said, 'Look, come on, how can I get you to cook for me and I can afford it?' because the personal chef concept is out of everybody's reach for the average household."
Jennifer Jackenthal, Cofounder, My Girlfriend's Kitchen: "We decided to get a group of us together and make twelve meals. We started in my house and it spread."
Marcia Hales: "And before we knew it, we were in business."
Their word-of mouth success story soon forced them out of Jennifer's house and into a business setting.
Jennifer Jackenthal: "My husband said, 'There are way too many women in my house on a regular basis. You're out of here.'"
Now they're on Ft. Union Boulevard. Business is booming, expansion plans are in the works, and Marcia and Jennifer are having fun along with their clients.
Marcia Hales: "This is the most fun I've had because I'm making a difference for all of these moms, these women. We get calls all the time from people saying this is just the best thing."
×
Most recent Utah stories