Estimated read time: 1-2 minutes
This archived news story is available only for your personal, non-commercial use. Information in the story may be outdated or superseded by additional information. Reading or replaying the story in its archived form does not constitute a republication of the story.
Karen Scullin ReportingFirefighters are keeping an eye on a roof that collapsed and is still coming down. The amazing thing is that the people who worked under that roof left the building just before the crash.
The "big snow" problems aren't over yet…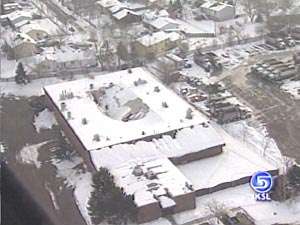 Just after noon---just as several workers left for lunch—there was a huge crash. But it wasn't just the snow that likely brought down the roof, but the cycle thawing and freezing.
Jessie Valenzuela, Murray City Fire Dept: "I think the roof load was fine until there's no place for this water to go, so this water is building up on top of the ice and snow, so it's just sitting up there."
The business owners say they feel lucky no one was hurt, but consider the damage extensive. They'll be out of business a month. Three-quarters of the roof is gone and it caused thousands of dollars in equipment damage.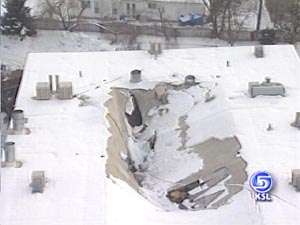 Gary Voorhees left the warehouse just thirty seconds before the collapse.
Gary Voorhees/Business Owner: "Just kind of shook the whole building. We thought maybe some shelving had fallen over. We couldn't imagine what had really happened."
And it's still happening. The rest of the roof could still come crashing down.
Jessie Valenzuela: "As we talk, you're still having a collapse, you're still hearing popping and breaking."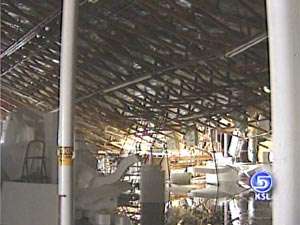 Again--no one was hurt. But it's a big reminder not to forget to check your gutters--make sure they're clear.
×
Most recent Utah stories