Estimated read time: 1-2 minutes
This archived news story is available only for your personal, non-commercial use. Information in the story may be outdated or superseded by additional information. Reading or replaying the story in its archived form does not constitute a republication of the story.
Sandra Yi ReportingKevin Taylor: "We're hoping somebody comes forward so we can give them the drug dealer of the year award."
An illegal delivery lands in the lap of drug enforcement agents. Now authorities want to know where it came from and where it was going.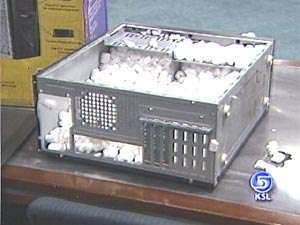 The unmarked package wound up at a UPS Center in West Valley City. Drug enforcement agents found a large amount of cocaine. It had been tightly packed inside a hollow computer tower filled with styrofoam peanut chips.
The computer tower was in an old, unmarked box with no return or sender address. That's why it ended up in an undeliverable package area at the UPS Center in West Valley City.
Workers there called police yesterday when they noticed a white, powdery substance leaking from the box. Drug sniffing dogs indicated drugs and that's when agents opened the box and found a kilo of cocaine. They say mailing drugs is becoming a trend among drug dealers.
Kevin Taylor, Drug Enforcement Agency: "One of the things that happened since 9-11 is the airports are no longer places where drug traffickers use, especially to transport their drugs. So we are seeing an increase in all other forms of drug transportation -- highways, buses, trains, parcel posts, a lot of different things."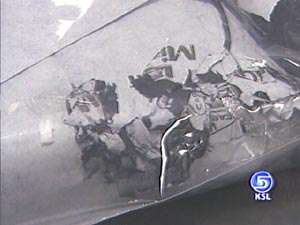 Investigators are still trying find out where the package came from, whether it originated in Utah, and where it was going. They say a shipping label may have been ripped off during the shipping process.
The cocaine in that package is estimated to have a street value between 50 to 100 thousand dollars.
×
Most recent Utah stories