Estimated read time: 2-3 minutes
This archived news story is available only for your personal, non-commercial use. Information in the story may be outdated or superseded by additional information. Reading or replaying the story in its archived form does not constitute a republication of the story.
Sam Penrod ReportingA well-known housing complex in Provo that is home to numerous BYU students is facing an eviction notice. BYU has told the management of Branbury Park apartments that beginning next fall BYU students will not be allowed to live there.
Among BYU students and alumni, Branbury Park has had a reputation for years as having a party type atmosphere. Now the complex is getting a reputation of no longer being approved housing for BYU students.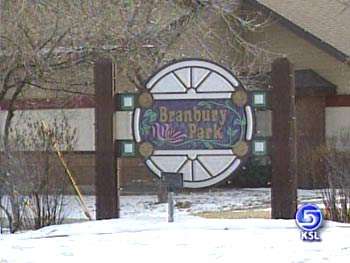 Branbury Park, a large student apartment complex that is home to hundreds of BYU students, has lost the school's approval. A letter was sent out this week by BYU to all students living in the complex, informing them Branbury is no longer on BYU's approved housing list.
For the thousands of students at BYU who aren't married and are under 25 years old, the BYU off campus housing policy is a way of life. BYU requires housing complexes that want rent to students to follow the university's honor code and provide a safe environment for the students to live in.
Carri Jenkins, BYU Spokesperson: "In these situations we do work carefully with the property owners or the managers if we do have concerns, to work to make sure they are aware of what those concerns are and help them address them."
BYU won't give specifics of why it is terminating its deal with Branbury Park. But students who live there believe it has nothing to do with Branbury's reputation as a wild college apartment complex. Instead they think it is because the apartments are trashed.
Brandon Smith, Student: "We put in numerous complaints to get our apartments fixed, and took them months and months and then we finally sent a letter to BYU's housing to get it solved. I know four or five other people who did and it finally caught up to them."
Students now are looking at their options, one of them being they can get out of their housing contracts with just five days notice.
This decision by BYU does not mean students have to move out immediately. BYU students who live in Branbury Park can remain there for the remainder of their contracts. Most of those contracts expire in April, the rest end in August.
×
Most recent Utah stories