Estimated read time: 2-3 minutes
This archived news story is available only for your personal, non-commercial use. Information in the story may be outdated or superseded by additional information. Reading or replaying the story in its archived form does not constitute a republication of the story.
Keith McCord ReportingNext week Disney is going to release another of its animated classic movies on DVD. "Alice in Wonderland" has been digitally re-mastered and the audio has been redone. It's a two CD set, with bonus material as well as footage that was left out of the original film.
Disney is heavily promoting the new CD, and Salt Lake is playing a role in that.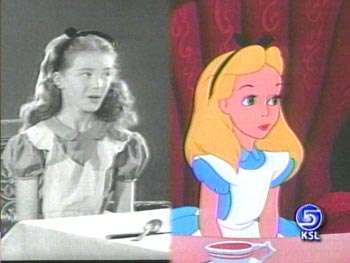 The little girl who provided the voice of Alice was only 10 when she read the part. Kathryn Beaumont is all grown up now and on behalf of Disney, she's touring six cities to promote the DVD. She was in Salt Lake today.
"Alice in Wonderland" first hit the theatres in 1951. In the opening credits are the words "Introducing Kathryn Beaumont". She was and still is Alice -- hand-picked by Walt Disney himself.
Kathryn Beaumont, Voice of "Alice": "And so here I was doing a lead part which was something I felt an awesome responsibility for. My goodness, I'm going to be in every scene. This is the big role here!"
Although she was hired to be Alice's voice, Walt Disney soon realized that Kathryn would be the perfect image of Alice-- the animators used her likeness to create the little girl.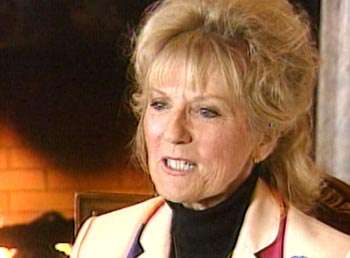 Kathryn Beaumont: "It may have been a combination of hearing my voice and watching they way I moved, or what characteristics I had."
This afternoon Kathryn met with a group of children for an "un-birthday" party; the kids also received a copy of the new DVD.
"Alice in Wonderland" is one of Disney's most well-known classic animated films, with a hilarious cast. Kathryn says the films' continued popularity amazes her.
Kathryn Beaumont: "I never dreamed that once it had been released, and out for a while that it would really continue to keep going and going over the years."
Beaumont is thrilled with the new release and even helped narrate a portion of the bonus DVD with additional footage and interviews.
Kathryn Beaumont: "I feel blessed that I had this opportunity as a child to have a very very special experience and then be able to relive it again every once in a while."
Kathryn Beaumont did so well, that Disney asked her to narrate a part in the Peter Pan animated film as well.
×