Estimated read time: 2-3 minutes
This archived news story is available only for your personal, non-commercial use. Information in the story may be outdated or superseded by additional information. Reading or replaying the story in its archived form does not constitute a republication of the story.
Samantha Hayes Reporting Governor of Texas Rick Perry has touched off a national debate with his decision to require vaccinations for the Human Papilloma virus for all girls entering the sixth grade.
HPV is a sexually transmitted disease that can cause cervical cancer. The mandatory vaccinations against the disease will not start in Texas until next year, but it already has several groups riled, saying the move violates parental rights.
Peter Sprigg, Family Research Council: "We don't think government should be dictating to parents what they must do with their children except in most extreme circumstances."
In Utah the vaccine is available, but there are no proposals to make it a requirement for school girls. Local health care providers have been answering a lot of questions about the vaccine, called Gardasil. They believe when more people find out about it, there will be a higher demand for the vaccine, even though out of pocket it's expensive.
Carmine McDonald is ordering more of the vaccine, Gardasil. Twenty-four of the 30 doses available at the University of Utah Student Health Center have been used since last summer. It's certainly not a heavy demand, but McDonald believes that may change.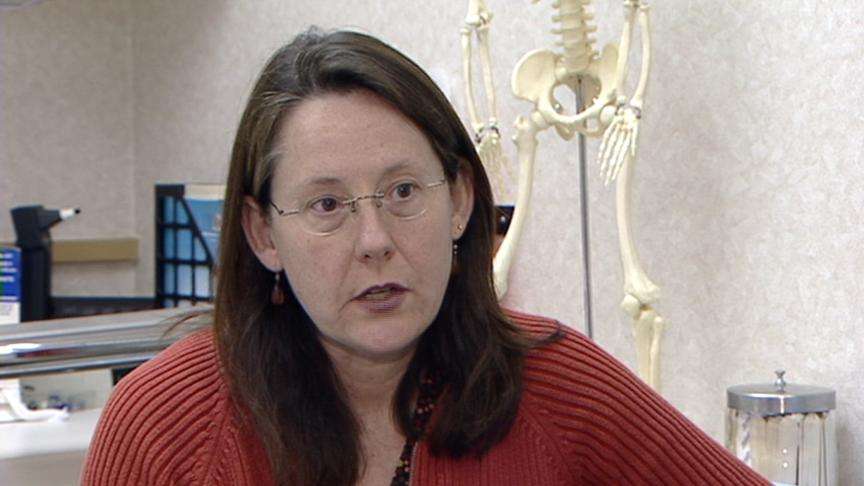 Carmine McDonald, RN, University of Utah Student Health Center: "There is a student group working on an educational outreach on campus, and I think once the education is out there about HPV, we'll be seeing a lot more students wanting to get vaccinated."
Gardasil protects against strains of Human Papillomavirus Virus, also called HPV, that cause cervical cancer. HPV is a sexually transmitted disease, and there is some controversy about vaccinating young girls.
Dr. Howard Sharp says research is also being done on a vaccination for men, but for now, he believes woman should seriously consider it.
Dr. Howard Sharp, Obstretics and Gynecology: "I think it's ground-breaking, I do. You think about all of the things that result from this virus, it's not just cancer of the cervix but the treatment people get from preinvasive or premalignant disease."
The vaccination also has the attention of lawmakers. House Bill 358 would allot one million dollars to the state health department to raise awareness about cervical cancer. The money would also provide an immunization for those who qualify.
×
Related links
Most recent Utah stories