Estimated read time: 2-3 minutes
This archived news story is available only for your personal, non-commercial use. Information in the story may be outdated or superseded by additional information. Reading or replaying the story in its archived form does not constitute a republication of the story.
SALT LAKE CITY -- A new store in Salt Lake City aims to serve several serious community needs. It keeps hundreds of tons of materials out of our landfill and helps put families into their own homes. It's green, it's thrifty and it helps families in our community achieve stability, security and pride.
How does a store do all of that? Habitat for Humanity has built a win-win-win business.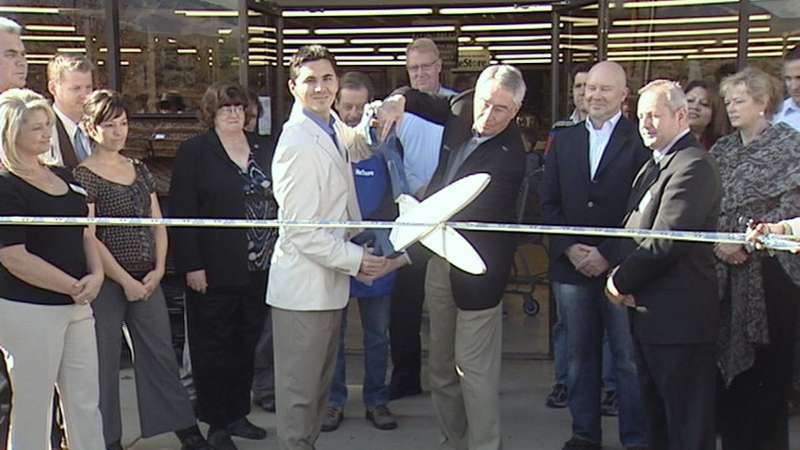 On Friday, Salt Lake Valley Habitat for Humanity cut the ribbon and opened the doors at a ReStore at 1276 S. 500 West in Salt Lake City. It's a home improvement thrift store that sells all kinds of other stuff. They stock sinks, cabinets and hardware. They also have furniture, gardening tools and pet supplies. They are products unwanted by retailers and builders; donated goods that might otherwise end up in the landfill.
Stephen Tagliaferri, executive director of Salt Lake Valley Habitat for Humanity, says they can get the most out of all of those donated goods.
"We can resell them for a fraction of the retail costs, and then the proceeds go towards Habitat for Humanity's ability to build more homes and help more families throughout the valley," says Tagliaferri.
Habitat now has about 500 stores like this in three countries, including stores in Orem and St. George. The ReStore provides a new community outlet for recycling and reuse.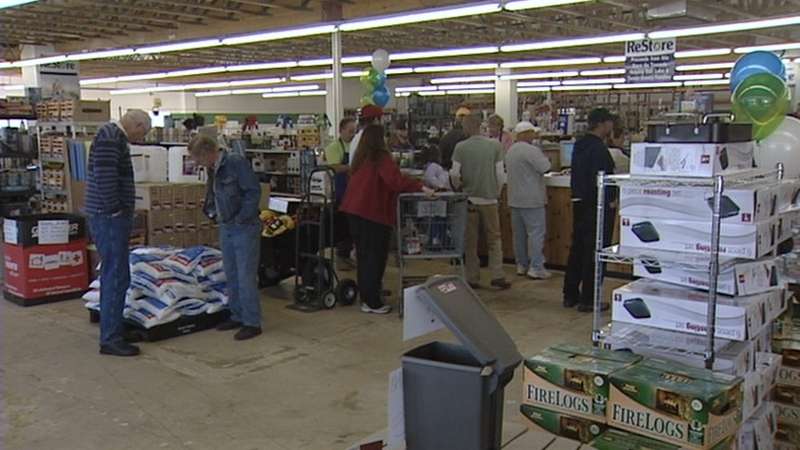 It's a thrifty shopper's paradise with discounts of 30 to 70 percent. When you buy at the ReStore, you help divert nearly 1,000 tons of material from our landfill and help Habitat for Humanity build more homes.
"You consider it a donation towards Habitat and families," Tagliaferri says.
The goal: the proceeds from this store will enable Habitat for Humanity to help two to three more families each year build homes in the Salt Lake Valley. Right now, they build around five each year.
Customers are already ringing the register, and Habitat's major sponsors like this project.
D. Scott Ideson, president of Regence BlueCross BlueShield of Utah, says, "It helps the environment, and it also helps people to find affordable homes and to refurbish their own home in difficult economic times."
The stuff on the shelves won't always be the same. Tagliaferri says, "We're not going to have everything, but we will have something for everyone."
True Value Company donated 18 semis full of goods from a sales convention at the Salt Palace Convention Center to get the store started.
The ReStore is open Tuesday through Saturday 9 a.m. to 6 p.m.
E-mail: jboal@ksl.com

View Habitat for Humanity ReStore in a larger map
×
Related links
Most recent Utah stories