Estimated read time: 2-3 minutes
This archived news story is available only for your personal, non-commercial use. Information in the story may be outdated or superseded by additional information. Reading or replaying the story in its archived form does not constitute a republication of the story.
Kimberly Houk reportingA 19 year old boy may spend the rest of his life behind bars for killing his best friend with a butcher knife while he slept - 4 years ago.
Today, he admitted he did it.
19 year old Brookes Shumway plead guilty to manslaughter and aggravated burglary.
Today, the judge sentenced him to 5 years to life in prison. Shumway has been in custody for the past 4 years. A large part of that time he's been in prison.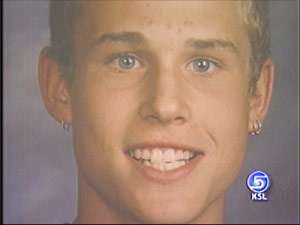 He was convicted by a jury of murdering 14 year old Chris Ray in September of 2000.
But the conviction was overturned, because of the judge made a mistake when instructing the jury. The victim's family says they could not go through another trial, and they agreed to this plea bargain.
Today, they say they're feeling relief that it's over.
Debra Ray, Victim's mother: "We can start moving on. He'll be away for awhile. "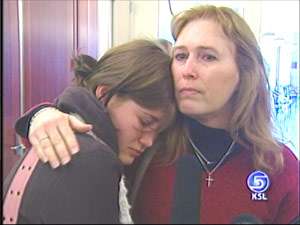 Jenny Johnson, Victim's Cousin: "I feel like this will be the beginning of closure for our family. I feel like Debbie does. Brookes says he's sorry, but he did not turn around. He did not look at the family."
The judge did let the victim's mother speak. And she took the time to say a few things to Shumway.
Debra Ray, Victim's mother: "I basically told him that even though he plead guilty, he wasn't sorry for what he did. And I just told him that I hope he rots in hell."
The family asked the judge not to factor in Shumway's young age at the time of the murder. Shumway was 15 when he stabbed his friend Chris Ray 39 times.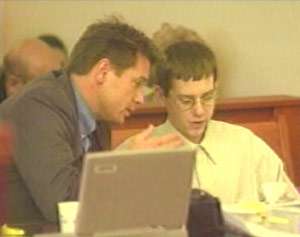 Today, the judge told him he would pay the price for this tragedy. How long he spends in prison will now be up to a parole board.
×
Most recent Utah stories