Estimated read time: 1-2 minutes
This archived news story is available only for your personal, non-commercial use. Information in the story may be outdated or superseded by additional information. Reading or replaying the story in its archived form does not constitute a republication of the story.
Ed Yeates ReportingAn illness in a six-year-old Salt Lake girl has prompted some preventive measures at a local elementary school. It began this morning following the hospitalization of a student with a meningococcal infection.
As students arrived at Escalante Elementary School this morning, about 100 kids from kindergarten and first grade were directed to a table just outside their classrooms. Each drank a small cup of flavored antibiotic. Parents were given additional doses to continue their child's treatment tomorrow.
The move by Salt Lake Valley Health followed a positive test on a six-year-old girl for menigococcal infection.
Dagmar Viteck, M.D., Medical Director, S.L. Valley Health Department: "The child had symptoms - not only the typical congestion and headache and fever - but also a severe cough."
Public health watchdogs worry about the bacteria because it sometimes can trigger sepsis or meningitis in the brain.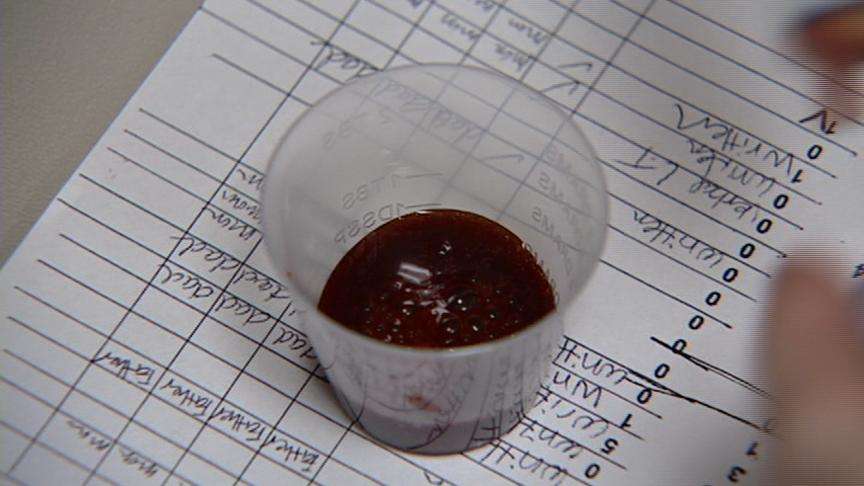 Dagmar Viteck, M.D.: "It's a very infectious disease but you really have to be in close proximity. We're talking about three feet, because it's transmitted through droplets in your nose or mouth."
Because of that, Salt Lake Valley Health is treating all children there who might have come that close or shared a pencil or water bottle or something else with the girl - a way to keep from getting sick.
How common is this bacteria?
Dagmar Viteck, M.D.: "A lot of people actually carry this bacteria in their nose and mouth, but they never develop illness. They're completely asymptomatic."
But if that carrier develops a cough or sneeze, a susceptible person close by could end up getting sick.
That six-year-old girl who got sick was released from Primary Children's Hospital this afternoon in good condition.
×
Related links
Most recent Utah stories