Estimated read time: 1-2 minutes
This archived news story is available only for your personal, non-commercial use. Information in the story may be outdated or superseded by additional information. Reading or replaying the story in its archived form does not constitute a republication of the story.
Carole Mikita ReportingStudents and faculty joined the president of Westminster College today to unveil a new plan for the school's future.
Hundreds of students, faculty and staff, many who had participated in the process, gathered for the big announcement. The Board of Trustees of Westminster College today approved a new 10 year strategic plan.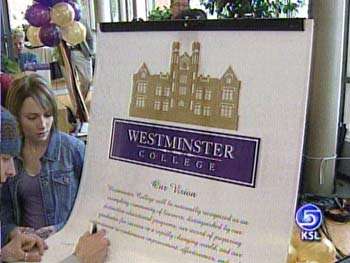 Michael Bassis, Pres. Westminster College: "We educate students not for their first jobs. We educate students for a lifetime of learning for multiple careers, for multiple opportunities to learn and grow and contribute."
To mark the historic occasion, students signed the Westminster 'vision statement'. It will have a place of honor on campus.
Teresa Elias, Junior, Communications Major: "There's going to be a new science building, an information commons, and all these things to help the students get a better learning experience from Westminster."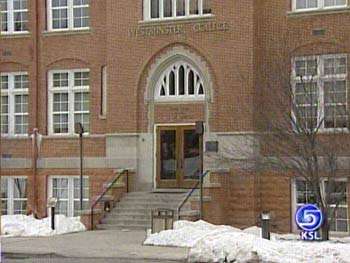 The redesign will also include a new conservatory, health and athletic center and new quarters for the school of nursing. Everything is for the students.
Kim Dodson, College of Business Management: "So they really leave here and are contributing citizens and are leaders. And are confident and articulate and are really ready to go out and face the challenges that we see they're going to have to face."
With the new plan, the college hopes to raise its profile as a nationally-recognized school. Westminster College is a private liberals arts school that has been around since 1879. It now has 2500 students.
×