Estimated read time: Less than a minute
This archived news story is available only for your personal, non-commercial use. Information in the story may be outdated or superseded by additional information. Reading or replaying the story in its archived form does not constitute a republication of the story.
(KSL News) Talk about being in the right place at the right time.
A man with a gun threatens a woman in her own car but luckily some Salt Lake City police officers were right there when it happened.
At about 11:00 last night, a woman says a man she knew asked her for a ride. But after he got in the car he started pulling her hair and threatening her with a gun to keep driving.
Police officers were in the area of 5th West and 4th South trying to catch speeders and noticed the car going too fast.
Before they had a chance to pull it over, the car stopped abruptly and the woman came running for help.
Lt. Sandry Urry/ Salt Lake City Police Dept.: "It just took us a while to work through exactly what we had because we didn't get a call from a complaintant. This is just someone comes running up to you and you dive in and deal with the situation."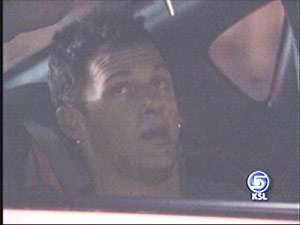 The man shot out a car window as the woman ran to police.
Although shaken up, she is okay.
The man was booked on aggravated kidnapping charges.
×