Estimated read time: 2-3 minutes
This archived news story is available only for your personal, non-commercial use. Information in the story may be outdated or superseded by additional information. Reading or replaying the story in its archived form does not constitute a republication of the story.
SALT LAKE CITY -- Dinosaurs roamed our region tens of millions of years ago, but what do they have to do with our lives today? A local author argues we can learn new lessons from their lives, and their abrupt demise.
The book is titled "Dinosaur Odyssey: Fossil Threads in the Web of Life." In it, Dr. Scott Sampson, research curator at the Utah Museum of Natural History, writes that dinosaurs still have much to teach us about life today and our future on the planet.
Over the past decade, research crews from the Utah Museum of Natural History have discovered more than a dozen new dinosaurs in the Grand Staircase-Escalante National Monument -- species previously unknown to science. That caused paleontologists like Sampson to rethink what we know about dinosaurs.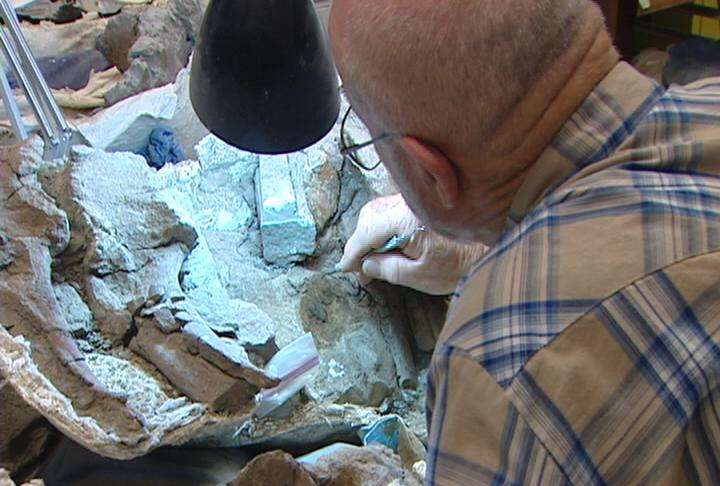 "My argument is that dinosaurs still have a lot to teach us, if we care to listen," Sampson says. "They can talk to us about global warming. They lived in an age of global warming, where there, in fact, were no polar ice caps at all."
Sampson wrote "Dinosaur Odyssey" for a wide audience. He says it's the first time in 25 years a dinosaur paleontologist tried to summarize the whole field. He calls it a book about us, about how dinosaurs and the age of dinosaurs relate to the present day. He hopes readers will better understand themselves.
"What I try to do in the book is use dinosaurs as a vehicle to talk about how the world works, how ecology works, how evolution works, how dinosaurs are part of the story that ultimately led up to us," Sampson says.
He suggests we're all part of a single, unfolding story that dates back almost 14 billion years. Dinosaurs are one chapter of that story; understanding the story may change out relationship with nature.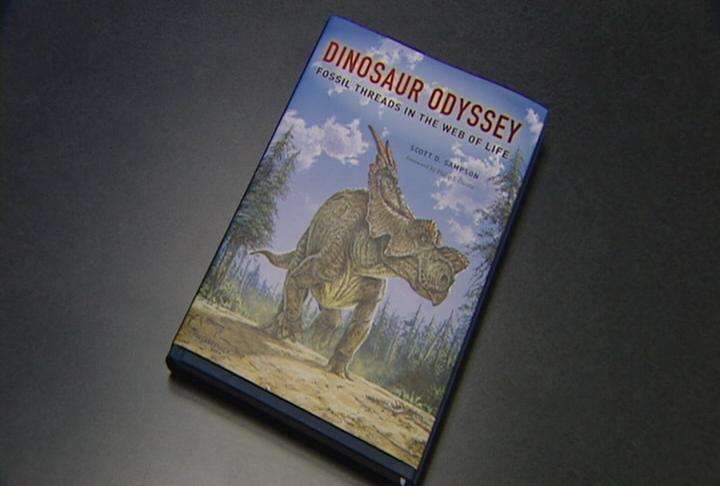 "We're now in the middle of another extinction," he says, "and by understanding what happened to the dinosaurs, we can better understand what we may be doing to the planet as well."
In the web of life: plants and animals and bacteria are interconnected. Sampson says that web reaches into the past, back when dinosaurs roamed the earth. In the book, he reconstructs some of those ancient webs.
Sampson says dinosaurs can tell us about extinction. The last extinction the planet experienced was that of the dinosaurs more than 65 million years ago. He says the dinosaurs lived in a hothouse world, sea levels rose, and North America was split in two by an ocean.
"We can learn about how the planet responds -- both geographically and biologically -- to extreme global warming by looking at the age of dinosaurs," Sampson says.
Sampson is offering a free lecture Thursday night at 7:00 at Judge Memorial High School Auditorium. A book signing follows the lecture.
E-mail: jboal@ksl.com
×
Related stories
Most recent Utah stories