Estimated read time: 2-3 minutes
This archived news story is available only for your personal, non-commercial use. Information in the story may be outdated or superseded by additional information. Reading or replaying the story in its archived form does not constitute a republication of the story.
Kimberly Houk ReportingAn eight-year old girl lost her life in a terrible accident in Cedar City.
Just before 8:00 am Tuesday, Allison Sousa's father dropped her off to wait for the school bus. Her aunt drove up a few minutes later to pick up her mail at the mailboxes. Allison opened the rear passenger door and asked her for a ride to school. Her aunt was in hurry, and she told her no. That's when, police say, Allison got out of the car and shut the door on her coat.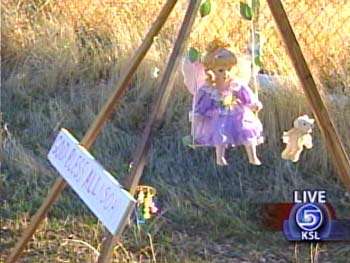 Andrew Belknap witnessed the tragic chain of events.
Andrew Belknap, Friend; "We were waiting for the bus when it all just happened. She got drug off, and I went after her to try and get her to stop, but I couldn't."
Police say Allison's aunt did not hear her and dragged her three miles before a truck driver who also saw the whole thing stopped her. Police say the little girl likely died instantly.
Kenny Sousa, Father: "She made my world go round for me. I just don't know what I'm going to do."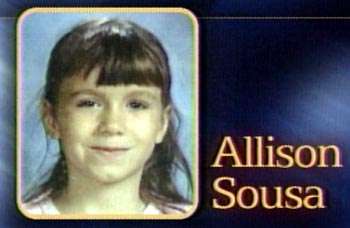 Grief counselors were brought in to help Allison's second grade class deal with her horrible death.
Dawn Little, Allison's Teacher: "A few people started crying almost instantly. It was just shock. They were all in shock for a half hour or so before they started crying."
They wrote cards, drew pictures, and remembered Allison.
Dawn Little: "She was an outgoing, bubbly, happy child. She was popular, had lots of friends. Always moving around, talking, just a happy fun child. Everyone loved her."
Andrew Belknap: "I would rather remember everything good that happened and how she was always in a joyful mood, than to remember all the stuff that she went through today."
Mary Belle Royer, School Counselor: "She was a great young lady. She will be missed."
Kenny Sousa, Father: "I love my little girl so much. I don't know how my world is going around anymore without her being there."
×