Estimated read time: 2-3 minutes
This archived news story is available only for your personal, non-commercial use. Information in the story may be outdated or superseded by additional information. Reading or replaying the story in its archived form does not constitute a republication of the story.
Jill Atwood Reporting The charge is negligent homicide. Police say the death was caused by a West Valley City man who gave alcohol to 19-year old and pushed him to drink, and drink, and drink until he died.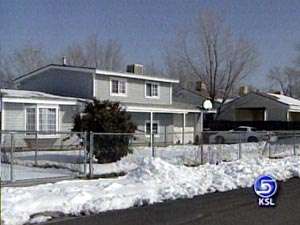 Shane Soares is in a jail cell now. Detectives say it's not often they file a charge like this, but the actions of a 21-year old man were so irresponsible, they say they had to.
Saturday night, October 18th, police say 21-year old Shane Soares provides the home and the liquor for a party. 19-year old Eric Ogden is one of the guests.
Detective: "We were told that they were having a chugging contest with a gallon of vodka."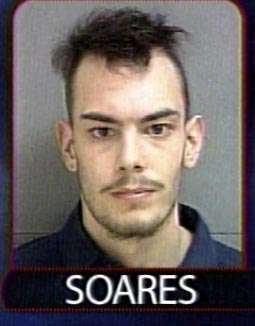 Detectives say after that they switched to rum and finally marijuana. By midnight Ogden was passed out and having trouble breathing. The medical examiner would later determine his blood alcohol level to be a .43.
Still detectives say Soares was more worried about himself than his buddy. Detectives say he wouldn't let Ogden's cousin take him to the hospital.
Brook Plotnick, West Valley Police Department: "'No I'll get in trouble if you take him to the hospital.' So just take him home and put him on your mom's floor, which was his aunt's house."
Hours later the 19-year old was dead.
Prosecuting Attorney Ryan Robinson says the combination of events left them no choice but to file charges. He hosted the party, provided the alcohol, encouraged excessive drinking, and then didn't get him help.
Ryan Robinson, Prosecutor, West Valley: "We didn't set out to make an example of him, but it is important that the community sees you know, 'When I host a party where minors are involved, I have a responsibility for their actions.'"
The medical examiner says had Ogden received care that night, he would have survived.
If convicted, Soares could get a year in jail.
×
Most recent Utah stories