Estimated read time: 1-2 minutes
This archived news story is available only for your personal, non-commercial use. Information in the story may be outdated or superseded by additional information. Reading or replaying the story in its archived form does not constitute a republication of the story.
Sandra Yi reportingA bomb scare forces hundreds of Lehi Junior High students out of their school. And now police say they have a supsect in custody.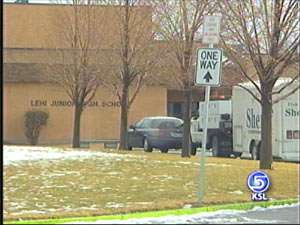 The bomb threat appears to have been a hoax. Police have finished a search of the school, and have let students return to class.
Police, acting on a tip, arrested an 8th grade female in connection with the bomb threat.
Police, fire crews, and bomb sniffing dogs searched the school thoroughly, and found nothing.
They were called on the scene after a handwritten note was found in the principal's mailbox around 7:30 this morning. It indicated there was a bomb in the school and that it would explode within 48 hours.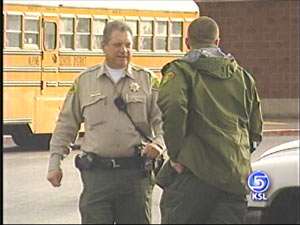 Immediately, all students were evacuated to the nearby High School.
"The fire alarm went off, and we had to go outside," said Saxon Roberts, a student. "I didn't have my coat or anything. So we just had to walk down here."
"With the Capitol scare yesterday, everybody gets a little scared," said Amy Pierce, a parent. "But of course, it's important to be safe."
The hoax created a lot of chaos this morning. The Alpine School District said that classes were not officially cancelled, but several parents came to pick up their kids. Although classes are now in session, parents still have the option of picking their kids up.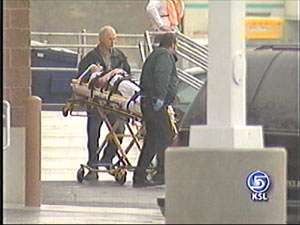 There were also reports of injuries. One student was taken out on a gurney, after apparently falling down some stair. A teacher also twisted her ankle, and a couple students suffered anxiety attacks.
Police say that they take any threat seriously, but that a hoax like this one is very frustrating.
The suspect could face felony criminal charges.
×