Estimated read time: 2-3 minutes
This archived news story is available only for your personal, non-commercial use. Information in the story may be outdated or superseded by additional information. Reading or replaying the story in its archived form does not constitute a republication of the story.
Sam Penrod ReportingAssault Victim: "I know he tried to kill me and get me out of the way."
A woman and her daughter describe how they are attacked inside their home -- the woman severely beaten and her daughter sexually assaulted. Clearfield police say its one of the worst cases they've ever seen.
The violent and brutal attack happened in the middle of the night and the attacker appears to have targeted the mother to get to her daughter.
It's hard to imagine just how horrible this crime was, but the victim is speaking out on how she and her daughter survived.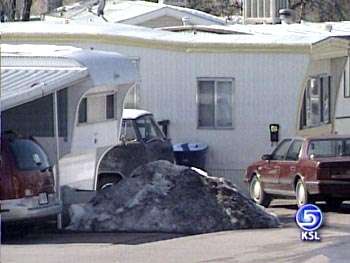 Assault Victim: "I've got five big gashes in the back of my head, 30 staples in my head. My hands are all bruised, from trying to stop the blows."
The 43-year old woman suffered a horrible beating as she lay asleep in a home where she'd lived for only a week. She awoke to see a man standing over her bed.
Assault Victim: "As soon as I moved he smirked and grinned and grabbed me and the hammer came down. And I asked, 'My god, what are you doing?' And he just kept hitting me and I tried to kick him away."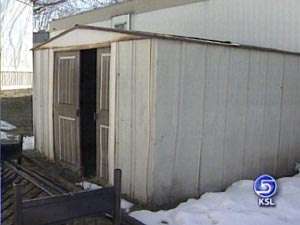 After being struck between twenty and thirty times, the woman pretended to pass out. The attack stopped, but the man went after her 14-year old daughter. Police call it a violent sexual attack.
The woman and daughter were attacked inside their home. Police say the man who did it was their next-door neighbor.
The suspect was found a few minutes later hiding in a nearby shed. He is 32-year old Michael Shane Dyer and police fear he may have victimized others.
Lt. Greg Krusi, Clearfield Police Dept.: "Anytime we have such a violent attack like this, that maybe there are other victims out there. Sexual assaults tend to be a lower reported crime than others."
The woman and her daughter had just moved in and say the lock to the door in their trailer house was broken. The woman believes the attacker's motive was to sexually assault her daughter.
Assault Victim: "He came in the house with a hammer with the intent to get me out of the way, with the intent to get my daughter."
Both victims say they are on the road to recovery. They say they are especially grateful for the Davis County victim's advocate for helping them to get through this.
The suspect is in jail and faces charges of aggravated burglary, aggravated assault, and aggravated rape.
×