Estimated read time: 1-2 minutes
This archived news story is available only for your personal, non-commercial use. Information in the story may be outdated or superseded by additional information. Reading or replaying the story in its archived form does not constitute a republication of the story.
Carole Mikita ReportingDid you know Salt Lake City is home to the first violin-making school in the country? Today the school celebrates its 30th anniversary.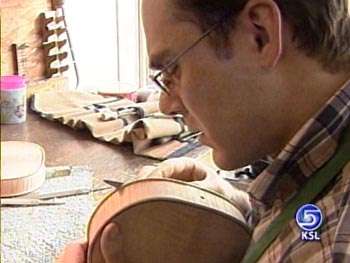 There are only six violin-making schools in the world. Salt Lake's was the first in the country, then Chicago and Boston. The oldest in the world is in Cremona, Italy. Mittenwald, Germany is where Salt Lake's school's founder studied. And there is also one outside London.
The art of violin making is painstaking. The creation of a beautiful instrument takes concentration and skill because every slice of the wood affects the sound.
Peter Paul Prier, The Violin-Making School: "It is the closest thing to a human voice, this instrument is. That's why I love it, very much."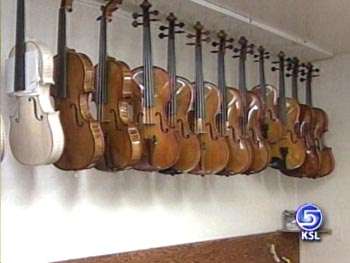 The school in Salt Lake City, was Prier's dream. His students follow an ages-old curriculum, as he did. Ten to 20 students are admitted every year; they come from all over the country and the world.
Ray Palmer, Student, Wichita, Kansas: "I've been playing the violin since I was about six, and I always thought it would be interesting to be making things with my hands. So I kind of combined the two interests to be a violin maker."
The school produces and sells between 20 and 30 instruments a year. From the 118 graduates, there are now 62 violin-making shops throughout the world.
Peter Paul Prier, The Violin-making School: "The first time I ever looked at a violin, I was about six and a half years of age. I said, 'Awesome, what a wonderful instrument this is.' It's still with me, same way, I haven't changed at all."
The 30th anniversary celebration begins at 6:00. Joining the graduates are Maestro Joseph Silverstein and Utah Symphony Music Director Keith Lockhart. It's truly cause for celebration... and music making
×