Estimated read time: 1-2 minutes
This archived news story is available only for your personal, non-commercial use. Information in the story may be outdated or superseded by additional information. Reading or replaying the story in its archived form does not constitute a republication of the story.
Sandra Yi ReportingA Northridge high school counselor is under arrest; police say he had sex with one of his students.
Police arrested Curtis Scott Ward Wednesday morning. He is a counselor at Northridge High School in Layton. News of the arrest of the popular school counselor spread quickly throughout the school. Students and teachers say they are shocked to hear the allegations against him.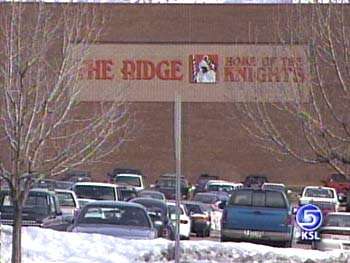 33-year old Curtis Ward was arrested for rape. Police say he had sex with a former student during the last school year. She was 17-years old at the time.
The girl told police they had sexual encounters several times, including twice in his office at the school. A student who is friends with the girl recently told a resource officer about it, which led to Ward's arrest.
Students and teachers were in disbelief. They had mixed reactions, many of them though, voiced strong support for Ward.
Ward has worked on and off for the Davis School District since 1992. He's been a school counselor at Northridge High School for the past year and a half.
He has been placed on administrative leave with pay, which is routine while the investigation is going on. The district said it is disappointed with what Ward allegedly did, and that such actions go against everything the school district stands for.
There is no evidence that Ward was violent against the girl. He does face rape charges because by law the victim couldn't give consent because she is a minor and also, Ward was in a position of special trust.
Police have interviewed the girl. They say she is being very helpful. So far police say she is the only victim.
×