Estimated read time: Less than a minute
This archived news story is available only for your personal, non-commercial use. Information in the story may be outdated or superseded by additional information. Reading or replaying the story in its archived form does not constitute a republication of the story.
(Ogden-AP) -- A fire is still smoldering this morning in a 24-unit apartment building in Ogden.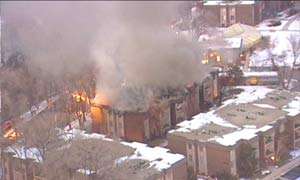 The blaze broke out in the building around 4:30 p-m yesterday, destroying the building and causing an estimated one-point-two million dollars in damage.
Firefighters spent the night on the scene putting out hot spots. Dozens of residents were displaced by the fire and the Red Cross is helping by providing them food, clothing and shelter.
Investigators say the blaze may have been started by a blow torch being used to repair plumbing in the kitchen of one apartment.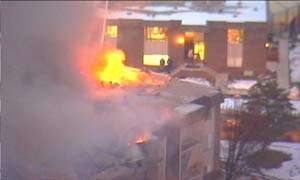 About 22 firefighters from Ogden and Roy battled the blaze.
(Copyright 2004 by The Associated Press. All Rights Reserved.)
×