Estimated read time: Less than a minute
This archived news story is available only for your personal, non-commercial use. Information in the story may be outdated or superseded by additional information. Reading or replaying the story in its archived form does not constitute a republication of the story.
(KSL News) -- A man who apparently jumped in front of a TRAX train in Sandy this morning has died.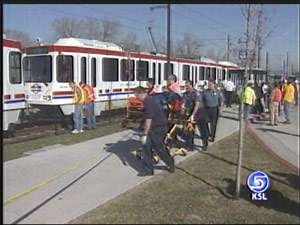 Witnesses say the man was standing near the tracks and as the train approached him, he stepped right in front of it. The train was going about 45 miles and hour when it hit the man and threw him 150 feet.
People waiting in their cars for the train to pass saw the whole thing.
Marilee Tingey: "Terrible, terrible. I've never seen anything like it before. He got thrown around as if he was a doll."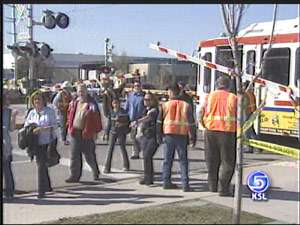 He was flown to the University of Utah hospital in critical condition.
No one else was hurt and the train remained stopped for about an hour while investigators questioned witnesses.
The train's operator was put on administrative leave pending an investigation.
Police still have not identified the victim.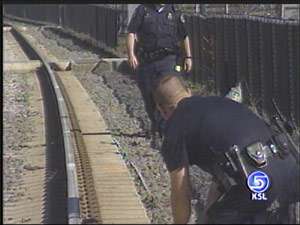 (The Associated Press contributed to this report.)
×