Estimated read time: 1-2 minutes
This archived news story is available only for your personal, non-commercial use. Information in the story may be outdated or superseded by additional information. Reading or replaying the story in its archived form does not constitute a republication of the story.
Kimberly Houk reportingTwo young boys wearing their pajamas are found wandering down a street in Kearns around 7:30 this morning. The boys are doing fine, and police have now located the parents.
The 1-year-old and 3-year-old little boys were found wandering down a Kearns street, when a lady from the neighborhood noticed them, and took them in.
She said she had never seen the boys before in this neighborhood, and neither had any of her neighbors. She says she looked around, but didn't see anybody looking for their kids. She brought the boys into her home, and called police.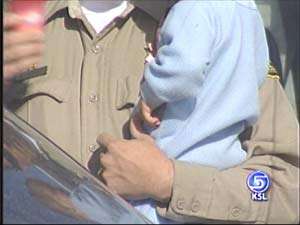 Sindee Bell, Found the boys: "We just brought them back here - kind of asked around - brought them in and fed them some macaroni and cheese and waited for the people to come to find out where they lived. "
Jason Jones, Salt Lake County Sheriff's Office: "She put them inside and looked around to see if their mother was looking for any children and the three year old locked her out of her own home and a couple of other adults in the house and they let her in. So he's a pretty clever little guy."
Police say that may be how the 3 year old got out of his own home this morning, by unlocking his own door.
Police did drive the boys around a couple nearby neighborhoods, to see if they recognized their home, but the 3-year-old did not.
Police say both of the boys appear to be in good condition.
The boys were taken to the Christmas Box House to wait until police found their parents.
The Division of Child and Family Services now have the children. An investigation is currently underway.
×