Estimated read time: 1-2 minutes
This archived news story is available only for your personal, non-commercial use. Information in the story may be outdated or superseded by additional information. Reading or replaying the story in its archived form does not constitute a republication of the story.
Debbie Dujanovic ReportingYou've heard of physical therapy, but how about for canines? One vet in West Bountiful is trying it, and finding it's a great way to nurse dogs back to health and help them drop a few pounds.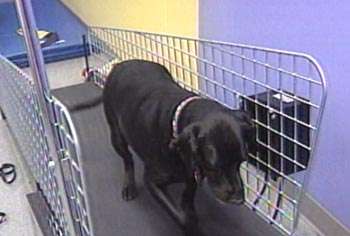 Meet Bouncer, a dog on a treadmill.
Denise Draper, Bouncer's Owner: "He actually really likes it. He's lost three pounds in about a week."
Denise Draper decided Bouncer was too big. So a couple times a week, it's off to Dr. Pam Epperson's clinic in West Bountiful for a stroll. Because the treadmill keeps him steady and slow, he burns more calories.
Dr. Pam Epperson, Animal Care Center: "Bouncer is the exception rather than the rule. Most of our patients are post-op or trying to avoid surgery."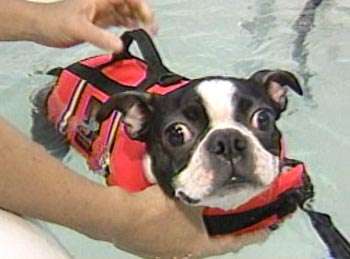 For Gus, doggy-paddling in the whirlpool is physical therapy after leg surgery. Dr. Epperson even uses exercise balls designed for people to help dogs. It's the cheapest piece of equipment in the room. Buying therapy gear for pets is pricey
Dr. Pam Epperson, Animal Care Center: "It's a huge investment in time, equipment and training. And for that reason a lot of vets are not set up for it."
But for Dr. Epperson, dogs like Nikki are proof it's worth the investment.
After being hit by a car, and after several surgeries Nikki won't use her back right leg. But after a couple minutes on the treadmill, she tries.
Expect to pay $50 a day to rehab your dog at Dr. Epperson's clinic in West Bountiful.
×