Estimated read time: 2-3 minutes
This archived news story is available only for your personal, non-commercial use. Information in the story may be outdated or superseded by additional information. Reading or replaying the story in its archived form does not constitute a republication of the story.
WEST VALLEY CITY -- Reaction from Utah's Muslim community to Thursday's the deadly shootings at Fort Hood is one of sadness and regret that the gunman is of their faith. Their leaders are anxious for people of other faiths to understand what he did has nothing to do with Islam.
Although Muslims pray five times a day, Friday is the holy day of worship in Islam. The faithful gather at the mosque.
On this Friday, they joined their prayers with other Americans for the families of those killed at Fort Hood. They said they are not worried about a backlash because the shooter at Fort Hood, Nidal Hasan, is a Muslim.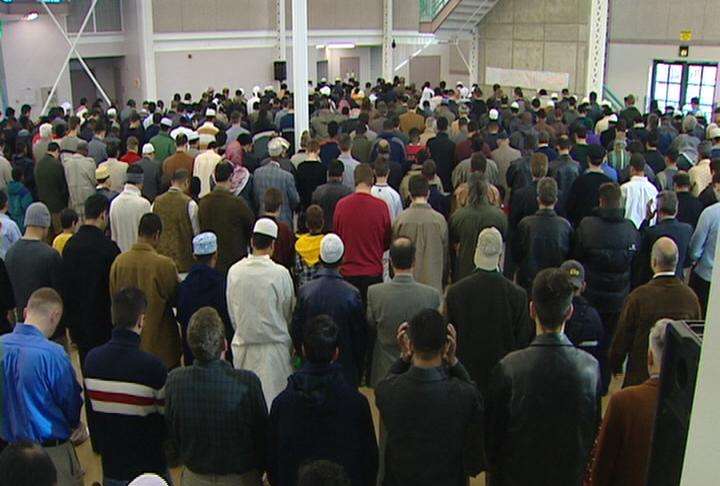 "I think America behaved admirably after 9/11 towards its attitude and reaction to American Muslims, so I am not concerned at all that this is going to have any impact on our community," said Iqbal Hossain, president of the Islamic Society of Greater Salt Lake.
What happened Thursday is confusing to many. Hasan's statement before he began shooting was "Allahu Akbar"--an Arabic statement meaning "God is Great."
Imam Muhammed Mehtar, with the Khadeeja Mosque in West Valley, said God is never part of an evil act.
"When they do these things and they include the name of God--or even, for that matter, when they take in this evil, wretched act that this person has done--automatically they lower their faith, and automatically they take themselves out of the faith of Islam," Mehtar said.
Hossain said he dreams of a day when Americans will stop focusing on what divides us.
"I am just waiting for the day when America will stop looking at us as Muslims and start looking at us as Americans," he said.
The imam agreed but said it's a two-way street, that Muslims must become the best examples at all times.
E-mail: cmikita@ksl.com
×
Related stories
Most recent Utah stories