Estimated read time: 2-3 minutes
This archived news story is available only for your personal, non-commercial use. Information in the story may be outdated or superseded by additional information. Reading or replaying the story in its archived form does not constitute a republication of the story.
Jed Boal reporting A judge's order in a murder case adds a new twist to an already controversial case.
Melissa Rowland is charged in the death of her stillborn son. She was back in court this morning, and her supporters had to follow some new rules.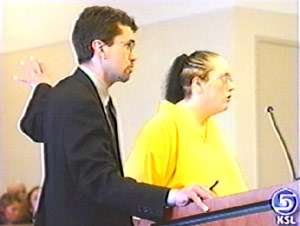 The hearing today was simply a scheduling matter. But a decorum order issued by the judge Friday raised serious concerns for the defense and supporters of Melissa Rowland.
In it the judge sets out rules for this case, because of the public interest and media attention it has generated. But do they violate the First Amendment right to free speech?
Rowland is charged with murder for refusing to have a caesarean section, although several doctors told her the twin babies might die. The girl survived, the boy was stillborn.
Rowland said nothing as her attorney Michael Sikora told the judge parts of the decorum order may violate the First Amendment.
He especially challenged the paragraph that prohibits pins, buttons, signs, ribbons and clothing which express support for of against the defendant or prosecution and a rule that says anyone exercising their free speech on the case has to do it outside the courthouse.
Sikora told the judge he cannot help but think this is aimed at CodePink, a woman's support group that showed up last week and today in support of Rowland.
Sikora argued that no judge has prohibited BACA, Bikers Against Child Abuse, from wearing it's insignia supporting victims of crime.
CodePink and other supporters followed the rules, but have concerns about their rights.
Susan Vogel, CodePink: "I think now that it's officially spring we can continue wearing pastels, legally. And we'll continue to wear pink until we're told not to."
Kent Morgan, Asst. District Attorney: "We're going to have to look at the decorum order, and see if we have any comment on it, we'll have to digest it. I'm sure members of the media will have to do that as well."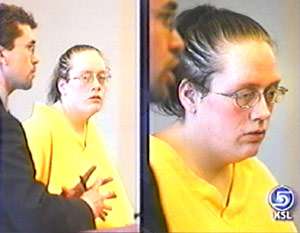 Rowland is back in court in a week for another scheduling hearing, a new judge will be assigned. A preliminary hearing is possible in the next two months.
One of Rowland's supporters said she talked to her in jail. She said Rowland is confused about her situation, and surprised that she is getting all of this support from strangers.
×
Most recent Utah stories