Estimated read time: Less than a minute
This archived news story is available only for your personal, non-commercial use. Information in the story may be outdated or superseded by additional information. Reading or replaying the story in its archived form does not constitute a republication of the story.
(KSL News) -- Police are looking for bank robbers today and they've had some help from alert witnesses.
Around noon, two masked men ran into a Utah Community Credit Union in Orem hopped over the counter, emptied drawers full of cash into bags and took off in a car.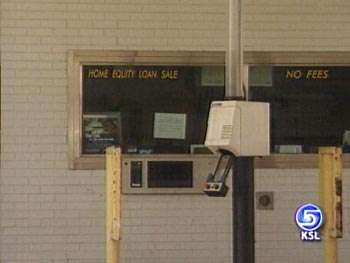 Two men driving down the street saw the crooks running to their car with bags. The men thought it looked suspicious so they followed. They caught up with the bad guys and told them to pull over.
Bret Cook, Witness: "The guy just had the fear of God in his eyes. There was no way he was pullin' over."
The two cars ran into traffic and the robbers got away.
About the same time in Salt Lake City, a man dressed in black robbed a US Bank. Police say he passed a note to a teller demanding money. When he got it, he ran.
×
Most recent Utah stories